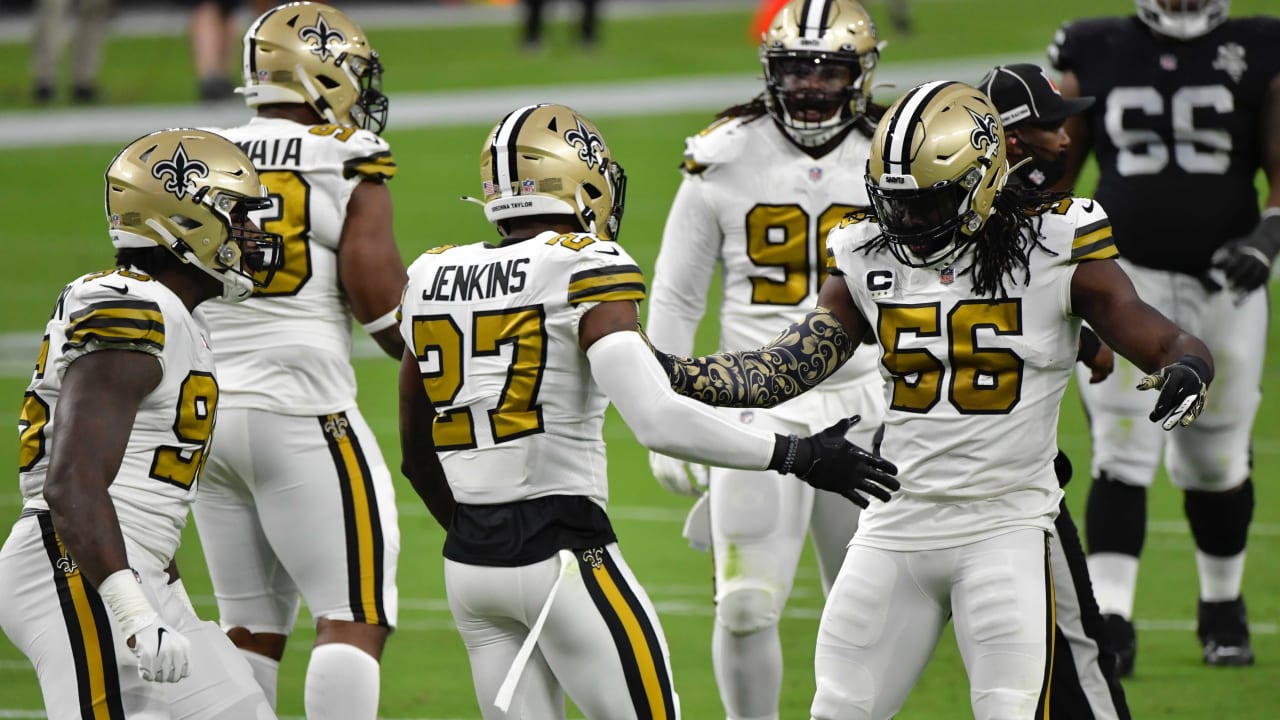 It's about to get hot and heavy on the National Football League's free agency news tracker. One organization in particular that will have some significant decisions to make will be the New Orleans Saints. It is still not reported if Drew Brees will retire or return to the team for another shot at a Super Bowl. Outside of that, the Saints will have pressing issues that they will need to address once the free agency period starts on March 17. Today, we will look at four players that the Saints front office needs to prioritize re-signing for the 2021 season.
These four players can play a pivotal role in the Saints' upcoming season without the presence of Drew Brees. Some of them are already playing an essential part on the team right now, even though in some situations where the Saints could release or trade players under contract, today's list is strictly about team members that are unrestricted free agents.
1. Jameis Winston
As previously stated, Drew Brees has not announced if he's going to retire or return for another season with New Orleans. Based on that issue alone, you have to view the Saints as a team that does not have a viable option at the quarterback position. Taysom Hill showed that he is a player that can come in and lead the team to a few victories. But is he a long-term solution for an entire 16-game season? Based on what has transpired over the past few weeks with other teams trading for new quarterbacks, all signs point to Winston return to New Orleans next season.
2. Marcus Williams
The criticism that Marcus Williams received early on in his career was warranted. But going into this season, Williams's performance on the field was taken to another level. Despite his miscues, Williams has been recognized as one of the league's top safeties.
Highly acclaimed analytics site Pro Football Focus has Williams ranked at no.15 on their top free agents' list for 2021. According to Pro Football Focus, they predict that Williams will sign a new deal with the Jacksonville Jaguars. "Jaguars sign Williams for four years, $57M ($14.25M APY): $30M total guaranteed, $18.5M fully guaranteed at signing," said Pro Football Focus staff members.
Does Williams want to play for a playoff contender, or would he take more money and endure a developing football team's hardships? It will be up to the Saints to decide if they won't match the contract number that teams such as Jacksonville may offer the four-year safety out of Utah.
3. Ty Montgomery
With talks looming of running back Latavius Murray possibly becoming a salary cap casualty, it would not be a bad idea to bring back Ty Montgomery. Due to not having an offseason training program, Montgomery could not grasp Sean Payton's offense's total concepts. However, in the season finale against the Carolina Panthers, Montgomery showed how much of a difference-maker he can become in the Saints offense.
Montgomery carried the football for 18 carries and gained over 108 yards. Due to how the coronavirus can affect an NFL roster, it would not hurt to have a player such as Montgomery on the roster that can step in and contribute.
4. James Hurst
One of the most critical spots on the Saints football team is the offensive line. At all times, the o-line must be manned by competent personnel. Left tackle James Hurst fits that role perfectly. During the season, when players such as Andrew Peat and Terron Armstead went down with injuries, Hurst stepped in and contributed significantly. There's a saying around the league stating that "you can never have enough pass rushers." The same goes for an offensive lineman; having quality depth at the position is vital. These are the four players that the Saints need to prioritize bringing back for the 2021 season.
Photo courtesy of the New Orleans Saints.