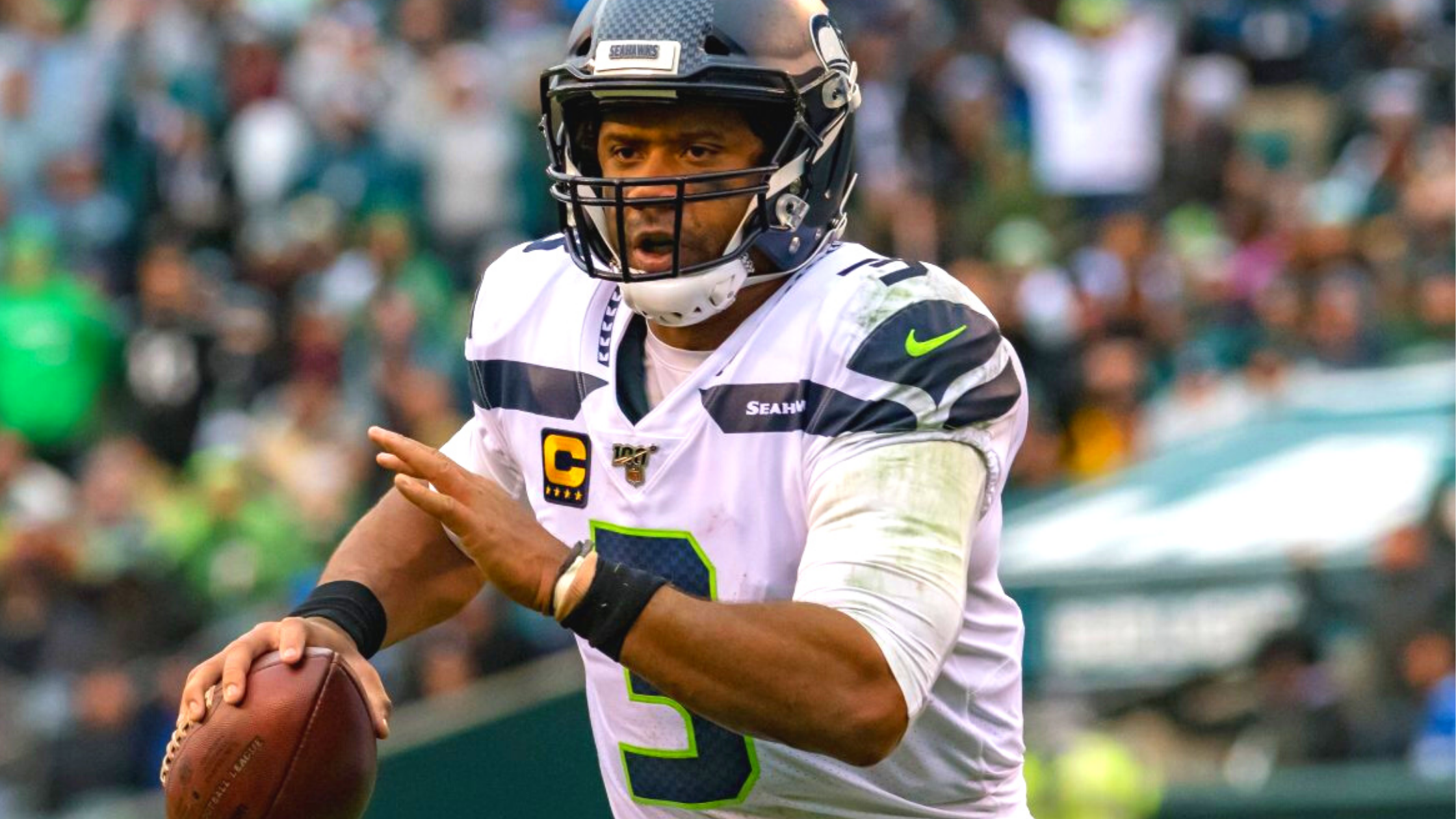 If you have not heard by now, there's growing tension that has been reported between Seattle Seahawks quarterback Russell Wilson and his Head Coach Pete Carrol. It appears that the two individuals have a difference of opinion regarding the team's identity. A few weeks ago, Wilson's agent set the Twitter world on fire after stating that Wilson could be parting ways with the Seahawks organization.
It started by Wilson's agent saying that the star QB would be interested in being traded to the Jets, Dolphins, Raiders, and the Saints. An hour later, the information was updated as new teams entered the conversation.
Wilson's camp stated that he wants to remain in Seattle, but he would be interested in going to the following teams if he does get traded. The organizations are the Cowboys, Bears, Raiders, and the Saints. Wilson has a no-trade clause in his contract, which means that he can orchestrate where he wants to go. Out of the four listed teams, one, in particular, has everyone intrigued on the possibilities. That team is the New Orleans Saints.
The Saints are in a unique situation when it comes to their quarterback position. Drew Brees has still not decided if he will retire or return to the team for another season of football. Backup QB Taysom Hill is still under contract, and Jameis Winston is an unrestricted free agent. Based on observations, all signs point toward the Saints re-signing Winston to a new deal that will bring him back to New Orleans.
But when an elite quarterback's agent has come out on two occasions and mention the Saints as a potential trade destination, New Orleans may have to consider the possibilities of having Wilson on the team. The idea of the Saints trading for Wilson could have short and long-term effects if the transaction were to occur. Today, let's look at the high risk versus high reward factor that comes into place if New Orleans acquired Russell Wilson.
The High-Risk Factor
There have been numerous ideas on how the Saints could acquire Russell Wilson in a trade from Seattle. However, the bulk of the ideas revolve primarily around the first-round draft picks and an impact player. The concept of having Wilson on the Saints roster would sound great, but at the same time, it could be costly. For the most part, Wilson has been healthy for the majority of his career.
But at any time, injuries could occur, and at Wilson's age of 32, it can become a lingering issue for the Saints. By giving up those picks to acquire Wilson, New Orleans could endure a significant setback if Wilson starts to have lingering injuries. Outside of injuries, Wilson and the Saints' fit may not just work once the transaction is complete.
The High Reward Factor
New Orleans may give a lot for Russell Wilson, but it may be worth it in the short term. Sean Payton's track record of working with quarterbacks not named Drew Brees is unquestioned. Dating back to 2019, Payton has an 8-1 record when the future Hall of Famer is not under center for the Saints. What separates Coach Payton from other quarterback whispers is that he tailor his scheme to the strengths of his QBs under center.
If the Saints can bring back at least 90 percent of their current with Wilson at QB, they would be a lock to contend for another championship in 2021. Wilson is that good, and like Brees, he has had a track record of elevating average level receivers in big moments. New Orleans has not come out and stated that they are engaging in acquiring Wilson.
But we all know that when Sean Payton wants something, he will stop at nothing to get it. The Saints can find themselves in a rare company if they transitioned from Drew Brees to Russell Wilson. Only the San Francisco 49ers and the Green Bay Packers have had successful turnover when moving on from an all-time great at the quarterback position.
Support the great work of the Strike 7 Sports Saints Discussions Section by purchasing licensed NFL fan gear. Items ranged from Saints hats, jerseys, t-shirts, socks, and so much more. We would greatly appreciate it if you would purchase these items from the text link listed below. The revenue generated from today's offer goes into the funding of the Strike 7 Sports platform. Click on the link below if you are interested.
New Orleans Saints Fan Gear Offers at Fanatics.com
Photo courtesy of Sportswire via Getty Images.