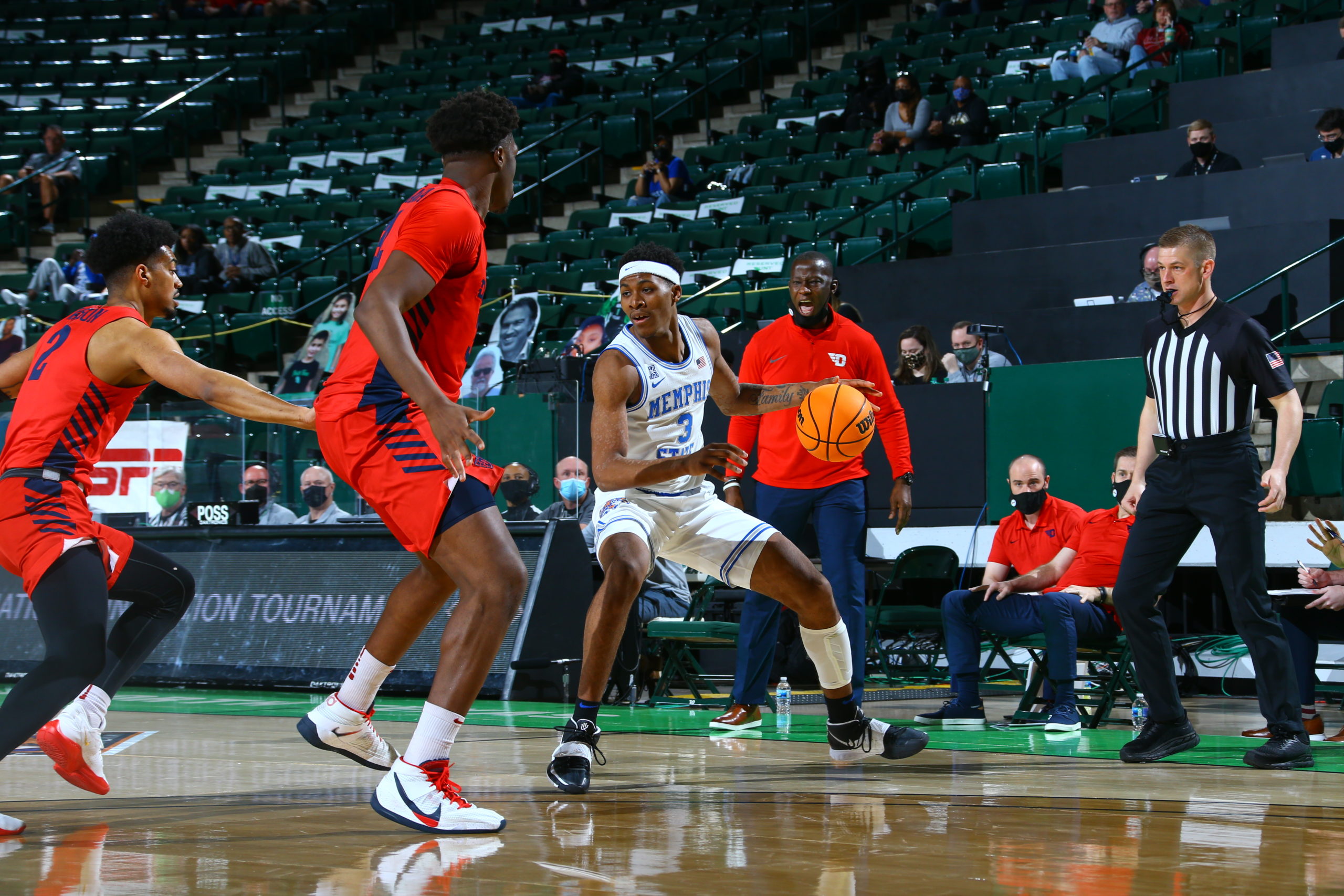 Memphis Versus Dayton NIT Tournament Recap
Final Score: Dayton-60-Memphis 71
For the third consecutive year, the Memphis Tigers were not able to qualify for the NCAA tournament. Instead, they were allowed to compete in the NIT tournament. Their first-round opponent in this year's NIT tournament was the Dayton Flyers. The previous season, Dayton was recognized as one of the best teams in the country.
The program also featured one of college basketball's best players in Obi Toppin. The Flyers' successful season would end after the coronavirus pandemic would gain momentum. Along with the Tigers, Dayton did not accomplish enough to qualify for this year's NCAA tournament.
On Saturday, both programs face each other in the opening round of the NIT tournament. In Saturday's game, Memphis played with a lot more aggression than the consecutive losses versus AAC foe, the Houston Cougars. The difference is that whenever the Flyers got the game within reach, Memphis would counter with big shots.
The Tigers were 7 of 11 from a distance in the second half, and Dayton missed seven of its final eight field goals. Landers Nolley ll would get things going in the first half and never look back as he would finish the game with 21 points. Nolley's teammates  Lester Quinones, D.J. Jeffries, and DeAndre Williams combined for a total of 37 points in Saturday's victory over the Flyers.
Memphis also was effective in the rebounding department as they outrebounded the Flyers 44-26 on the offensive glass. Up next for the Tigers in the tournament will be the Boise State Broncos. The game is scheduled to take place in the NIT tournament's quarterfinal round next Thursday. If Memphis could leave the NIT victorious, it would be a huge confidence booster as it continues to develop under Head Coach Penny Hardaway.
Support the great work of the Strike 7 Sports Memphis Tigers Section by purchasing licensed NCAA fan gear. Items ranged from Memphis hats, jerseys, t-shirts, socks, and so much more. We would greatly appreciate it if you would purchase these items from the text link listed below. The revenue generated from today's offer goes into the funding of the Strike 7 Sports platform. Click on the link below if you are interested.
Memphis Tigers Fan Gear Offers from Fanatics.com.
Photo courtesy of the NIT.