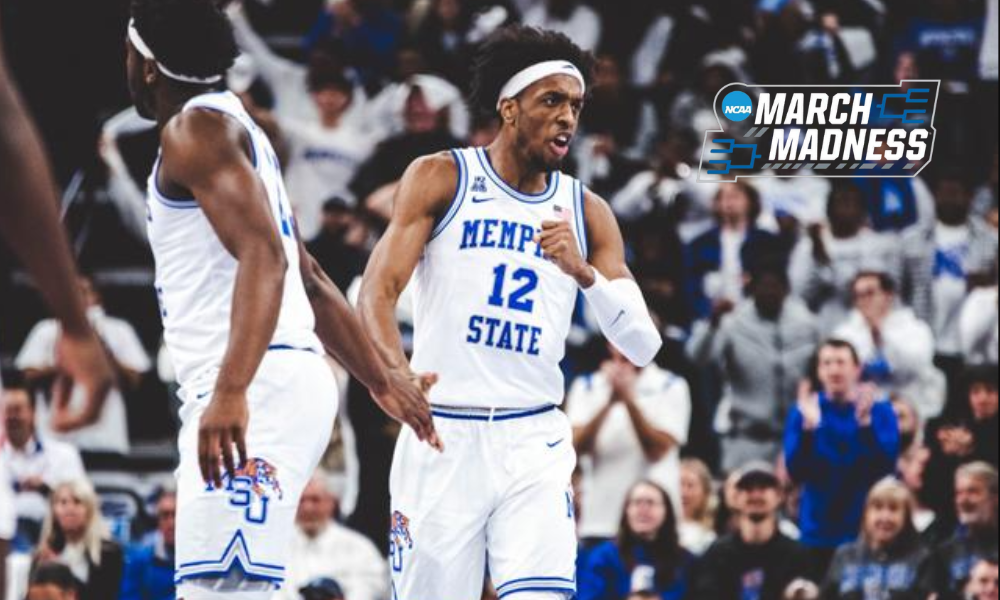 March Madness is finally here, and for the second-straight year, the Memphis Tigers are a part of the conversation. The national media is starting to notice what Memphis fans have witnessed for the entire season.
College basketball reporter Andy Katz recently listed his four dark horse that can go on a run to this year's Final Four event in Houston, Texas. The other four teams listed are Penn State, VCU, Creighton, and Michigan State.
The Tigers are an 8th seed going into this year's NCAA tournament. They open up the first round against Florida Atlantic Owls, a team they will regularly face once they officially join the American Athletic Conference next season. While the roster may not be Penny Hardaway's most talented, they are more dialed into achieving the ultimate prize.
For a Final Four run for Memphis, they may have to get past teams such as Purdue, Duke, Tennessee, and Kentucky. However, the Tigers have shown they can compete with some of college basketball's best programs.
They went 11-3 in games played outside of the conference. Included in those 11 victories were four wins against the Southeastern Conference. Despite losing, Memphis only lost to top-seeded Alabama by three points, 91-88. Recently, Memphis defeated the number one ranked Houston Cougars to win their first ever AAC title under in the Penny Hardaway era.
As March Madness begins, all eyes are on the Memphis Tigers to see if they can make a deep run in the tournament. With their recent AAC title win and impressive performance against tough competition, they have proven that they are a team to be reckoned with. The Tigers will need to bring their A-game to get past some of the toughest programs in college basketball, but with their determination and talent, anything is possible. As fans eagerly await the start of the tournament, all eyes will be on Memphis to see if they can make a Cinderella run to the Final Four.
Top @MFinalFour Darkhorses from @TheAndyKatz! 🤔

1. Penn State
2. Memphis
3. VCU
4. Michigan State
5. Creighton pic.twitter.com/LVeCehndZq

— NCAA March Madness (@MarchMadnessMBB) March 15, 2023
Show Your Support
Support the great work of the Strike 7 Sports Memphis Tigers Section by purchasing licensed NCAA fan gear. Items ranged from Memphis hats, jerseys, t-shirts, socks, and so much more. We would greatly appreciate it if you would purchase these items from the text link below. The revenue generated from today's offer goes into the funding of the Strike 7 Sports platform. Click on the link below if you are interested.