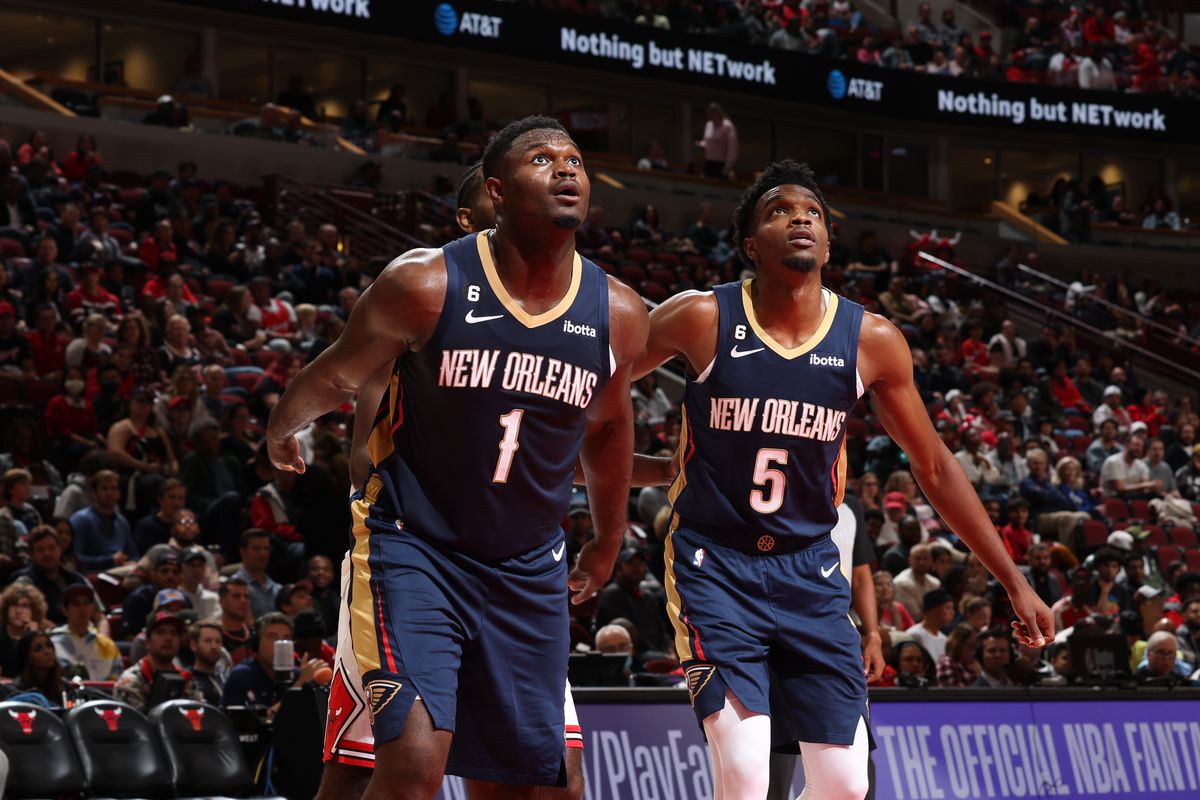 When the NBA trade deadline expired, many teams around the league were making significant transactions to give themselves a chance at playing in this year's NBA Finals. Still, the Pelicans chose to stay out of it. The Suns acquired Kevin Durant, while the Mavericks got Kyrie Irving. The Clippers improved their depth with Eric Gordon, Mason Plumlee, and Bones Hyland, and the Grizzlies added Luke Kennard for more shooting options. Even the Lakers revised their roster by trading Russell Westbrook and Patrick Beverley away. Despite this, the Pelicans chose not to pursue any marquee name before the deadline for various reasons.
Before the NBA trade deadline, there were numerous rumors of the Pelicans pursuing a big-name player to help improve their roster. However, the Pelicans ultimately chose not to make a move and traded Devonte Graham and four second-round picks to the San Antonio Spurs in exchange for Josh Richardson.
The move shows that New Orleans is more concerned with its financial standing for the future than immediately improving the roster. By trading away Graham, they will be able to remove his $12.1 million salary next season and create roughly $11 million of breathing room below the luxury tax line. This would give them the financial flexibility to sign potential free agents and draft picks and has been an important goal since relocating to New Orleans in 2002.
Ultimately, they decided that their current core was enough to build around and compete in the West. Despite missing out on bonafide superstars like Kevin Durant and Kyrie Irving, the Pelicans are confident that Zion Williamson, Brandon Ingram, and McCollum can be a formidable trio for them when healthy.
Before the trade deadline this season, the New Orleans Pelicans chose to pursue something other than a big-name player such as Anunoby or Bridges due to the difficulty of constructing an appropriate deal without including star assets such as Trey Murphy and Dyson Daniels. EVP of basketball operations David Griffin has also expressed that team owner Gayle Benson will be willing to pay the luxury tax under specific circumstances.
However, the timing must be right before progressing further with any potential moves. This desire for strategic timing may have been behind their reluctance at the trade deadline, especially considering that the team was riding high as the No. 1 seed in the Western Conference before suffering through a 10-game losing streak and having Williamson sidelined with a hamstring injury. At the same time, Ingram recovered from a toe injury.
The Pelicans were waiting it out and allowing their Big 3 of Williamson, Ingram, and McCollum to prove themselves first. This was the right move due to how limited their court time has been together due to injuries. By allowing them some time for organic growth together on the court, New Orleans can base future moves on their achievements when all three are playing. Since Williamson and Ingram are only 22 and 25, there is no need to rush into big moves. Talents such as LeBron James, Kevin Durant, Chris Paul, and Klay Thompson will soon be playing past their prime. That's when the opportunity for the Pelicans to plant their flag in the conference will come. 
Show Your Support
Support the great work of the Strike 7 Sports brand by purchasing licensed NBA fan gear. Items ranged from hats, jerseys, t-shirts, socks, and more. We would greatly appreciate it if you would buy these items from the text link below. The revenue generated from today's offer goes into the funding of the Strike 7 Sports platform. Click on the link below if you are interested.