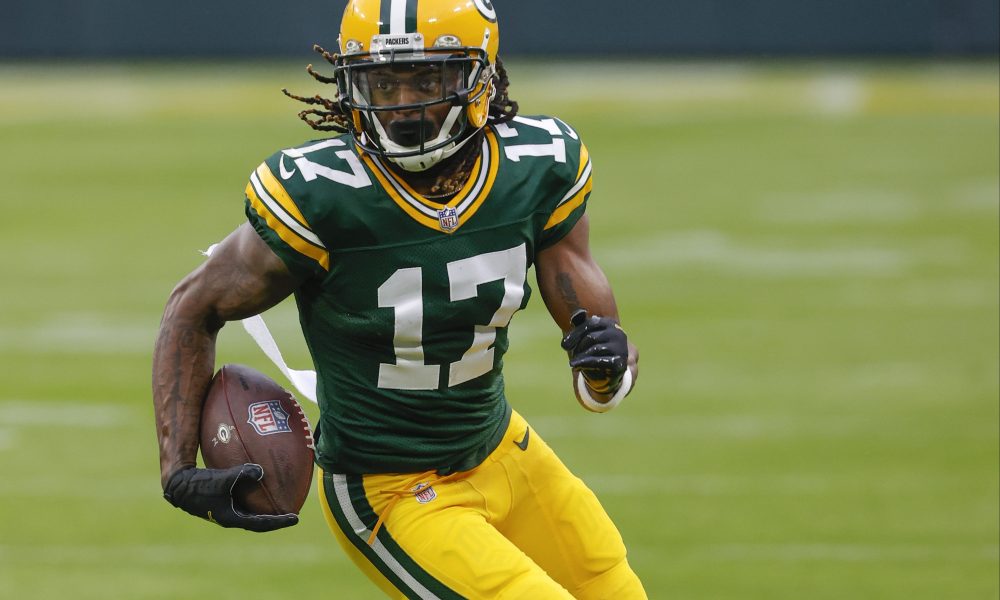 Week 5 showed you all you need to know.
The Green Bay Packers went into Cincinnati to take on the Bengals in what had quickly become one of the must-watch games of the slate. The Packers, led by their future Hall of Fame quarterback Aaron Rodgers, were 3-1, winners of three straight, and one of the favorites to win the NFC. The Bengals, though, were the surprise – despite not being tabbed to do much in 2021, they entered Week 5 with an identical record to Green Bay, courtesy of 2020 first-overall pick Joe Burrow and his group of talented, dynamic receivers.
The game was as advertised. Green Bay fell behind early but managed to go into halftime with the lead. Cincinnati worked their way back into the game and made it 22-22 late in the fourth quarter, and Mason Crosby earned instant redemption thanks to a game-winning kick in overtime just minutes after he missed a 51-yarder at the end of regulation.
But the story of the game was not Crosby. It wasn't Burrow and his group of sidekicks. It wasn't even Rodgers, who went for 344 pass yards and two touchdowns.
It was Packers wide receiver Davante Adams.
Of Rodgers' 344 yards through the air, Adams hauled in 206 of them – the most receiving yards for any player in a single game since Tyreek Hill had 269 in Week 12 of last season. For casual watchers of the game, it was simply an elite receiver having a monstrous performance. But for those who had been following the Packers a little more closely, it was merely a continuation of the best football of Davante Adams' NFL career.
Given his track record, it's bold to say that a receiver of Adams' caliber is in the middle of his best stretch of football since entering the NFL. He's played a lot of good football. But statistically, it's true – and a big reason why is the number of targets he's seeing.
The former Fresno State receiver has always been a big part of Green Bay's offense, even back when he was part of a receiver group that included Jordy Nelson and Randall Cobb (well, a younger version). But his involvement has somehow grown even larger this season. In 6 games, Adams has been targeted 66 times. That means he's on pace for 187 targets in a full 17-game season – a mark that would shatter the current record of 149 set by Michael Thomas in 2019 (albeit that was a 16-game season, but Adams' pace would comfortably break the record over a 16-game season, too). And he's not letting those targets go to waste, either. Adams is averaging 10.1 yards per target, a career high.
The exorbitant number of targets he's receiving is translating into other-worldly production from Green Bay's top receiver. Adams currently leads the NFL in receiving yards, but more impressively, he's shattering his previous career high in yards per game – his current tally of 111.3 is far better than his previous high of 98.1 yards, which he set last season. His efficiency in the catches department is off the charts too, as his 14.5 yards per touch is the best in the league and would be the eighth-highest single-season tally in NFL history, according to Pro Football Reference. Adams has always been elite, but this season, he's been even better. He's been world-beating.
One of the big reasons why is his ability to get open further down the field. While his league-leading 14.5 yards per touch hints at his efficiency in the pass game, it also points to his ability to get deeper into the secondary. And while Adams has never particularly been a short-distance receiver, he does seem to be running deeper routes this season. According to PFR, his average distance from the line of scrimmage when targeted is 12.3 yards – a career high – and the ball is travelling 10 yards on average before he catches the ball – also a career high. He's getting open further down the field, and that's what is allowing him to put up some of the best numbers of his career.
It's important that Davante Adams has been so impressive this season, because if you look at the rest of Green Bay's weapons, he kind of has to be. After Adams, the players with the next most receptions are Aaron Jones (a running back) and Robert Tonyan (a tight end who averaged 37 receiving yards per game last year). And they don't even get close to Adams' number – his 46 receptions are over twice that of Jones (21) and more than four times the amount of Tonyan (11). Green Bay boasts a thin receiving corps that avoids criticism thanks to the lopsided numbers that Adams puts up and a still-elite quarterback that can make plays regardless.
It's hard to believe that a receiver like Adams can be any more impressive than he's already been. He is a First-Team All Pro and a four-time Pro Bowler, after all. But if that Week 5 game in Cincinnati was any indication, Davante Adams may be in for one of the most dominant seasons for a wide receiver in a long, long time.
Support the Strike 7 Sports platform's growth by heading over to Fanatics.com and purchase a Davante Adams Green Bay Packers Fanatics Authentic Autographed Riddell Speed Mini Helmet. Each purchase made through the text link below goes into the funding of the Strike 7 Sports brand. To proceed, click on the image below and enjoy shopping over at Fanatics.