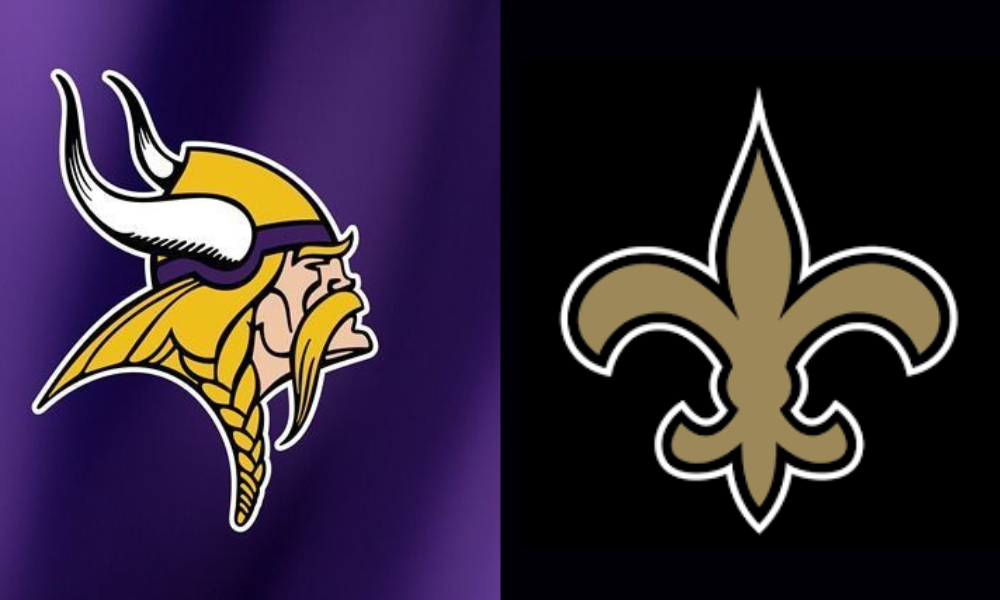 It's only Week 4 and the Saints 2022 season seems to be on the line. They have lost two straight games to division opponents due to many miscues. The team heads overseas to London, England, to face the Minnesota Vikings. Both squads have had memorable battles in the past. In the last game between Minnesota and New Orleans, running back Alvin Kamara accounted for six touchdowns. The Saints won 52-33. Are we in store for another exciting finish between the Vikings and the Saints? Only time will tell. Here are a few things to look for in this week's version of First Viewpoint.
What to Look Out For
The Health of Jameis Winston
Saints QB Jameis Winston was injured during the Week 1 matchup against the Atlanta Falcons. He went into the injury tent for a few moments but would return to the sidelines later. Winston led the Saints to a Week 1 victory after being down by 16 points. The following week against Tampa Bay, Jay Glazer reported that Winston had a significant back injury.
Based on the optics, Winston's back injury has hampered his performance as the Saints' starting quarterback. During postgame pressers, Winston has not given any indication that his injuries are the cause of his productivity on the field. He was listed as (DNP) Did Not Practice on Wednesday's injury report. Backup QBs Taysom Hill and Andy Dalton took snaps during practice sessions.
A few minutes later, head coach Dennis Allen said he expects Winston to be back at practice on Thursday. He also stated that he doesn't expect his availability to be a concern in Sunday's game against Minnesota. If Winston has another dismal performance, his days as a starter for New Orleans could be over. He must have a better game against the Vikings this Sunday, plain and simple.
The Saints Secondary vs. The Vikings Receiver Core
So far, All-Pro corner Marshon Lattimore has performed exceptionally well against some of the league's best wide receivers. Both D.J. Moore and Mike Evans were hardly noticeable on the stat sheet when matched up with Lattimore. Once again, he will face another elite receiver in Justin Jefferson. Jefferson's teammate Adam Thielen still poses a threat to an opposing defense even though he is no longer considered the Vikings' primary option. The battle between Lattimore and Jefferson could determine the outcome of Sunday's matchup. However, accounting for Thielen will also be essential for the Saints' success.
The Saints' Identity on Offense
Which version of the Saints shall we see on Sunday against the Minnesota Vikings? Will we finally see an offense that shows up for all four quarters, or will it be the group that moves with a sense of urgency during garbage time? The Saints must figure this out in Sunday's matchup against Minnesota. For whatever reason, the offense cannot get in sync during the earlier portions of a football game.
Show Your Support
Support the great work of the Strike 7 Sports Saints Discussions Section by buying licensed NFL fan gear. Items ranged from Saints hats, jerseys, t-shirts, socks, etc. We would greatly appreciate it if you would buy these items from the text link listed below. The revenue generated from today's offer goes into the funding of the Strike 7 Sports platform. Click on the link below if you are interested.
Sports Betting
Are you going to place a bet on the latest Saints game or any sporting events happening throughout the week? If so, then you need to check out BetUs. BetUs is the ultimate destination for online betting, sports betting, live betting, racebooks, etc. If you are interested, click on the text link BetUs and you will be redirected to their website. We shall receive compensation if you decide to sign up through our affiliate link below.