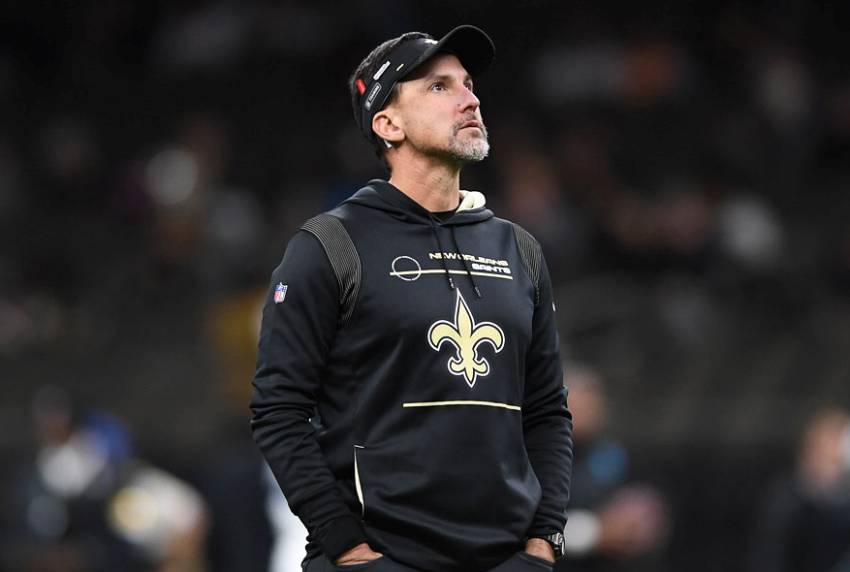 The New Orleans Saints are in a situation that they are very familiar with in the past. They are in the position of starting the season with a sluggish start. The team started on the current path dating back to 2017. If you want to go beyond the winning years from 2017 to the present, it is 2014. However, future Hall of Famers Sean Payton and Drew Brees are not there to navigate the team through tough times.
The team was looking for answers after another baffling defeat when they had their chances to win. The Carolina Panthers did not do much in their 22-14 victory last Sunday because the Saints made it easy after committing turnovers and miscues on offense for the entire game.
For many reasons, New Orleans does not have an identity on offense. After having full support from a significant portion of the fan base, quarterback Jameis Winston's popularity is shrinking by the day. Despite ongoing speculation from the local media and the fan base, head coach Dennis Allen remains committed to Winston being the starting quarterback. 
"No, no. We all have to play better," Allen said. "I'm not looking to single anything out; obviously we've got to make some corrections, and we've got to do a better job as a group. I think everybody, when you get in these situations, is kind of looking for a place to place blame," Allen said. "There's enough mistakes to go around, I don't really want to go there. I feel confident with Jameis. Certainly, we all need to do better, and that's what we're going to do."
A Three-Week Familiar Issue
Numerous Saints analysts, reporters, and team followers have listed multiple theories on why Winston is not having the success needed for New Orleans to remain competitive in games this season. Some say the lingering back issue has hindered his production, while others believe it's simply Winston reverting to his days with the Tampa Bay Buccaneers. His critiques point to one ongoing problem right now.
The offense seems inept at making big plays until late in the fourth quarter. We have seen this trend for the past three weeks. Their best drive execution in the fourth quarter was against the Atlanta Falcons in Week 1. Winston seems to play better when there's a sense of urgency, but those drives need to be generated in a game's early to mid stages. Opposing defenses tend to let their guard down regarding coverages, QB pressures, etc., during garbage time.
If Winston is healthy enough to execute those drives late in the fourth quarter, then he should be able to have the same type of outcome in the first half of games. The Saints' offense is based on being patient and methodical at best. There's no need for a quarterback to attempt shock and awe-type plays with the Saints' offense. Their defense is good enough to hold an opponent to a low-scoring affair. So, Winston doesn't need to feel pressured into playing hero ball when it's not required.
Can Allen and Winston Fix Their Deficiencies Similiar to How Brees and Payton Did?
In previous years, when the Saints got off to slow starts, it was mainly because of new players getting accustomed to their roles, offseason rust, or the defenses simply not playing up to par. The team would address those issues and would be up to speed by the fourth game of the year. However, the main difference is that Brees and Payton are no longer around to keep things intact before the season goes in a different direction.
The season's path falls directly on Allen and Winston's shoulders. The team is now in London to take on the Minnesota Vikings. In 2017, London was the launching point of the Saints going on an eight-game winning streak and their first NFC South title since 2011. If New Orleans wants to turn around their season, a win against the Vikings in London is the starting point.
Support the great work of the Strike 7 Sports Saints Discussions Section by buying licensed NFL fan gear. Items ranged from Saints hats, jerseys, t-shirts, socks, etc. We would greatly appreciate it if you would purchase these items from the text link below. The revenue generated from today's offer goes into the funding of the Strike 7 Sports platform. Click on the link below if you are interested.