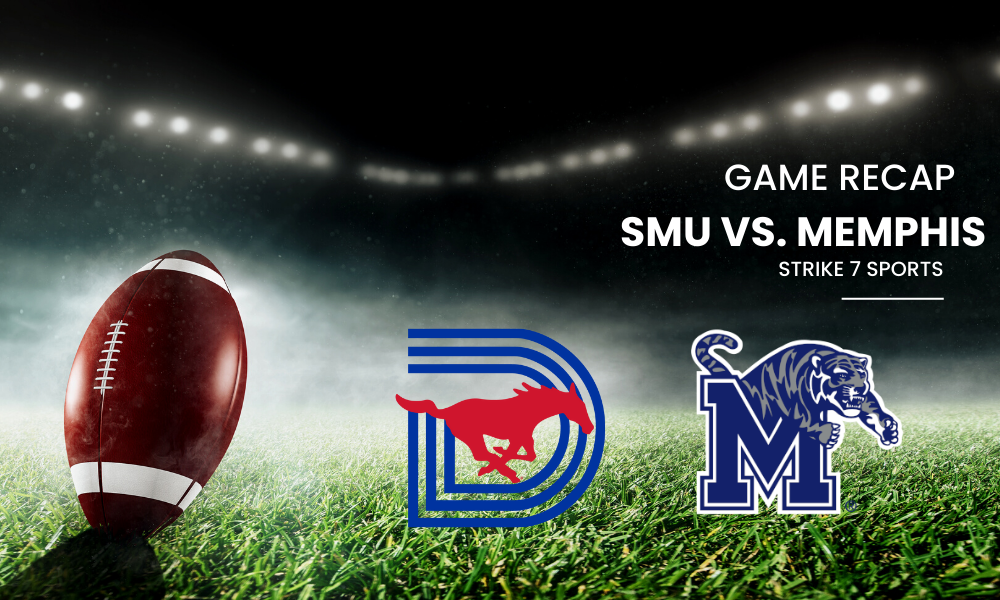 In a high-stakes clash between two college football titans, the SMU Mustangs emerged victorious over the Memphis Tigers with a final score of 38-34. The game, touted as one of the Tigers' most pivotal of the season, carried significant conference implications. The victor would likely secure a berth in the AAC title game, facing off against Tulane or UTSA. After a disappointing 31-21 loss to Tulane earlier in the season, Memphis, hungry for redemption, entered the matchup with a sense of urgency.
SMU, on the other hand, had been bulldozing its way through the competition, with just two losses marring an otherwise impressive season. The stage was set for an epic showdown, and the game did not disappoint.
The early stages of the contest saw a sluggish, back-and-forth battle between the two teams. While both SMU and Memphis managed to find the end zone twice in the first half, the defenses truly defined the periods. At halftime, SMU held a narrow 14-13 lead over Memphis.
The second half kicked off with SMU taking possession and orchestrating a methodical drive, culminating in another touchdown. This put the Mustangs ahead 21-13, and their momentum was palpable. The pivotal score came from running back LJ Johnson, who powered up the middle for a one-yard touchdown plunge.
Memphis, however, was not to be outdone. With 9:35 left in the third quarter, they responded with a one-yard touchdown run by running back Brandon Thomas, successfully converting the two-point attempt to tie the game at 21-21.
But SMU showcased their offensive firepower once again, responding with a lightning-fast touchdown drive of their own, regaining the lead at 28-21.
As the fourth quarter dawned, Memphis found their footing, with Blake Watson's 11-yard touchdown run leveling the score at 28-28. The scoring frenzy was briefly halted as both defenses began to tighten their grip on the game.
SMU pulled ahead 38-28, only for Memphis to claw back with another touchdown. However, a missed extra-point attempt left them trailing by four. SMU seized the onside kick and expertly ran down the clock, securing a hard-fought 38-34 victory.
The game ultimately hinged on which defense could muster enough stops to complement their respective offenses. While Memphis displayed proficiency on the offensive front, their inability to stymie SMU's offensive firepower proved decisive.
Memphis quarterback Henigan delivered one of his standout performances of the season, completing 35 of 51 passes for 402 yards and two touchdowns. Wide receivers Roc Taylor and Demeer Blankumsee eclipsed the 100-yard mark in a valiant effort. Yet, despite the Tigers' offensive heroics, it was not enough to halt the Mustangs' relentless momentum.
With this loss, Memphis's dreams of an AAC title game appearance and a coveted spot in a New Year's Six bowl were dashed. Instead, the Mustangs will prepare to face either Tulane or UTSA in the conference title game, ending an enthralling chapter in this college football season.
What Lies Ahead?
With their AAC title hopes dashed, Memphis now faces an upcoming road clash against Temple to close out their 2023 season. Following the showdown with Temple, the Tigers will eagerly await their fate as they discover which bowl game they'll be heading to this season. Holding an impressive 8-3 record, Memphis continues to build on its tradition of postseason appearances, having participated in a bowl game in each of Coach Ryan Silverfield's four seasons at the helm. As they gear up for their next challenge, the Tigers remain steadfast in pursuing a successful season and a memorable bowl game performance.
Show Your Support
Show your support for the Strike 7 Sports Memphis Tigers Section by exploring and purchasing licensed NCAA fan gear. From stylish Memphis hats, jerseys, and t-shirts to cozy socks and much more, our collection offers a range of options to showcase your team spirit. By purchasing through the text link provided below, you contribute to the funding of the Strike 7 Sports platform, enabling us to continue providing comprehensive coverage and engaging content. If you're interested, click the link below and browse our Memphis Tigers fan gear selection. Your support is greatly appreciated.