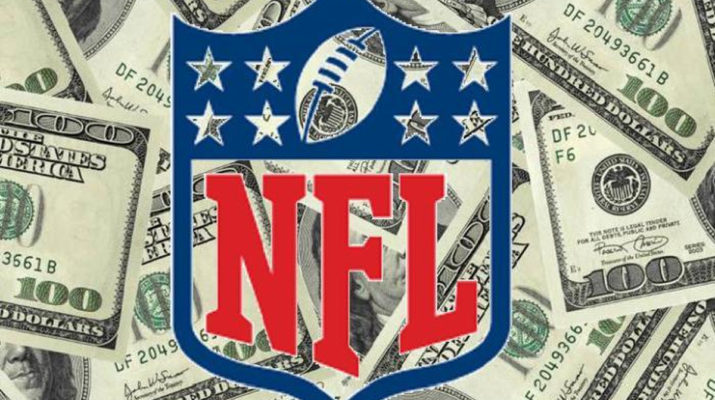 NFL contracts and related terms can be quite hard to understand even with a lot of knowledge. They are sort of like an enigma because even after getting into a record-setting deal, a player may not even end up earning half of that total contract. The only ways a few of the contract terms came into the knowledge of the general public and fans are in case either a player is cut from the team, traded, released, or for some reason, his contract is disputed.
The lack of knowledge for total money, guaranteed money, salary cap, dead cap space, base salary, signing up bonus may not be as easy to understand as they mean by general NFL fans.
Misunderstandings on how much money a player gets, how teams stay under the cap, and the specifics of contracts are common across the whole NFL fandom. This is very different in other sports such as NBA, MLB, or even NHL. In the NFL, a player will have to complete all the terms of his contract to earn the total money.
That in itself is nearly impossible because even in the best of situation and conditions, a player can get injured on or off the field, voiding many of his contract clauses, which will void his upcoming bonuses. In this article, we will be discussing general contract terms, what it means when a player sets the market for his position, and we will be comparing a couple of big contracts together to see how each of them will be paid out.
It's not surprising that learning all the terminologies and strategies of the National Football League carries a good learning curve. The most obvious reason for that is that there are just so many terms, and each of those terms may be further differentiated based on their respective circumstances. Of course, that's the reason that NFL organizational structure is also huge.
The whole team of coaches is just dedicated to a specific position of the team. To make matters even more complicated, the players are very prone to injuries. They, therefore, are considered dispensable, and that's the reason a team will try everything in its power to get a player at the minimum amount of money it can spend. Then comes the big question of the salary cap.
Salary Cap
A salary cap is a limit to the amount a team can spend on their players. Due to inflation and general revenue increasing every year, this has increased significantly over the years. The owner's and players' revenue sharing is 53% to 47%, with owners getting a slightly bigger chunk. This agreement is called collective bargaining agreement, and it is usually set every year between the league and NFLPA (NFL player association).
The salary cap for the 2020 season was 198.2 million dollars, and it is going to decrease due to lower ticket selling due to COVID19. But the salary cap is projected to cross $300million by the year 2030. Relating to salary cap is the salary floor which means a team has to spend the minimum amount of money in one year and three years regardless of the total salary cap, thereby preventing any team from getting the cheapest players even if they keep losing seasons.
If a team can't spend all the money, they have the option to shift that cap limit to the following it. Rollover money is the unused portion of the money that the team hasn't spent completely. Sometimes due to contract complications and dead money, a team can run into negative cap space, which the team has to fix by cutting players or renegotiating contracts with them before starting the next season. Dead money is the money that the team has to pay to a player even if it is cut or released.
A simple example will be if a team signs a player for 5 years for $50 million with a $25 million signing bonus. The signing bonus can be prorated, thereby keeping the player happy and keeping the salary can room sufficient enough. So, the team can pay the $25million to the contracted player in the very first year, but they have the option to spread the $25million into 5 years for salary cap purposes.
If a player is cut just after the first year, the remaining $20million in the cap space will have to be divided over the next four years as dead money. There is money in the cap; however, a team is not authorized to spend till after the 4 years. That's why teams always look to make contracts short as possible, even if they have to pay slightly more to a player. However, even in short-term contracts, there is always a much-hyped term called guaranteed money that a player may earn during the tenure of his contract.
Guaranteed Money
This is the money that usually is considered by many to be "guaranteed" no matter what. However, that is partially true. Compared to other bonuses and incentives, the guaranteed money does have more significance; however, even this guaranteed money portion of the contract may have further terms and conditions to be met to get that money. These terms mainly include skill guarantee, cap guarantee, and injury guarantee.
Skill Guarantee
Skill Guarantee is perhaps the most possible of all of the guarantees. It's when a player is entitled to full money protected by a skill guarantee even if his contract is terminated due to skill decline.
Cap Guarantee
We discussed players getting cut off for freeing up the cap space. If any player's contract is terminated so that a team can get under the salary cap, the player under the cap guarantee clause will be entitled to any money owed under this guarantee.
Injury Guarantee
Perhaps the most important one and yet most common in all contracts. This clause holds significant value if the injury of a player turns out to be a career-ending injury. Under this, If a player is released but is currently unable to perform football duties (i.e., doesn't pass a physical) due to team activities, the player is entitled to any money in his contract protected against injury.
Setting a New Benchmark
As we discussed earlier, the reasons for the total cap increase every year. In the year 2000, the total cap limit of the NFL was $62.172 million, and by the year 2020, it grew over thrice that size to $198.2 million. So, there is no surprise that the best players around NFL keep on setting benchmarks year after year. Normally, it's the quarterback position that is rewarded the most.
However, one of the most famous contracts that set a new benchmark was when DeAndre Hopkins agreed to 2 years contract extension worth $54.5 million, which means he will be earning $27.25 million, making him expensive Tom Brady and all of the non-quarterback players in NFL. This means anyone who will be considered an elite receiver in a year or two will be surpassing Hopkins's contract.
The same goes for the Defensive End Joey Bosa, who signed 5 years $135 million contracts making him the highest defensive player in the NFL history. As you may have noticed, this "highest-paid" trend has been much more expressive during the last few years, and the biggest reason for that is the increase in the salary cap. In terms of overall salary, earnings, and guaranteed money, none come closer to what quarterbacks make.
One of the most talked-about stories in the past year was when Patrick Mahomes signed a contract extension worth $502.631 million. Not only was it the biggest sports contract in NFL or American sport, but at the time, it was the biggest contract in the history of sports. It was later overtaken by Lionel Messi's $673 million contracts; however, Mahomes contract will always be the first contract worth over half a billion dollars.
Recently Dak Prescott (who was projected to be the top free agent had he hit the open market) has signed a contract extension worth $160 million with $126 million guaranteed. However, the biggest takeaway was the $66 million signing bonus making him the highest-paid QB in terms of signing contract payment.
Comparing Mahomes vs. Dak Prescott's Contract
Before we get into comparing both contracts, let quickly see some terms explanations.
Base Salary
It's the total earning of a player that he is set to earn throughout one season. Salaries are normally paid out every week during the regular season. The base salaries are usually not guaranteed, so if a player is released, he will only earn what he is owed.
Signing Bonus
This is the amount that a player earns when he signs the contract and is guaranteed. The payment depends on the contract clauses, and both parties can decide how a player will be paid. Signing bonus is the quickest way to earn a big amount since, by rule, it can't skip a year. So, even if it is spread over several years, players will earn it every year.
Roster Bonus
This is a form of the amount paid to a player if he is still on the team's roster on a specific date. The roster bonus can be in the form of guaranteed money that a player is set to earn during the span of his contract.
Mahomes vs. Prescott: Contract Analysis
Both contracts are record-setting contracts, with each of them earning the most in NFL history. In terms of general overview, there are only "pros" in both contracts and no "cons," but when comparing these contracts to 'each other,' there are some differences, pros, and cons in both of these contracts. Many analysts believe that Prescott's contract is better, while others say that Mahomes's contract is miles better than overall job security, length, and earnings. Let's see what's inside those contracts.
Mahomes' contract is spread over 12 years with $141 million in total guarantees, out of which $63 million is guaranteed at signing. Mahomes signing bonus is $10 million, and his average salary comes to $45 million per year. Dak Prescott's contract is spread over 4 years for $160 million. Prescott's has $126.8 in guarantees, out of which $95 million is guaranteed, and with a signing bonus of $66 million, Prescott's per year salary is $40 million.
The biggest contrast in both of these contracts is the amount of base salary and roster bonus both players are set to earn. Mahomes will earn most of his salary in the last three years of his contract. In 2022, 2023, and 2024 Mahomes will only earn $1.5million, $5.5million, and $2.5million, respectively.
However, Mahomes's roster bonus is $27.4 million, $34.4 million, and $34.9 million for the same years, respectively. When comparing Dak Prescott's contract for the same years of 2022, 2023, and 2024, he will earn $20 million, $31 million, and $29 million base salaries. He will only be earning $5 million in 2024 as a roster bonus.
The most obvious conclusion of Prescott's contract is that he is set to earn more money than Patrick Mahomes in the next 4 years. Many analysts believe that over the course of the next 10 years, Dak will earn more than Mahomes. The reason is, of course, that every few years, there is usually a major increment in overall contract values.
For example, in 2017, Matthew Stafford earned $27 million, making him the highest-earning QB. In 2021, just 4 years later, Aaron Rodgers is set to earn $37 million. This is a huge increase just in 4 years, and that's why sports analysts believe that by the time Dak Prescott's contract is expired, he may have a chance to earn more than $50 million per year because overall contracts will be kept on increasing.
There is one thing for certain, though, in NFL, nothing is ever certain. Dak has been hurt badly in the past. So, we do not know what his situation will be beyond 2024 or whether he will be playing by then or not. Mahomes, on the other hand, has outstanding seasons so far. His contract involves slightly long-term values where he will be comfortably earning lots of money every year.  Two of the best quarterbacks Aaron Rodgers and Ben Roethlisberger, are entering into the 17th year of their career. So, longer careers do exist in NFL, and this is a fine example for Patrick Mahomes.
Photo courtesy of The Point After Show.