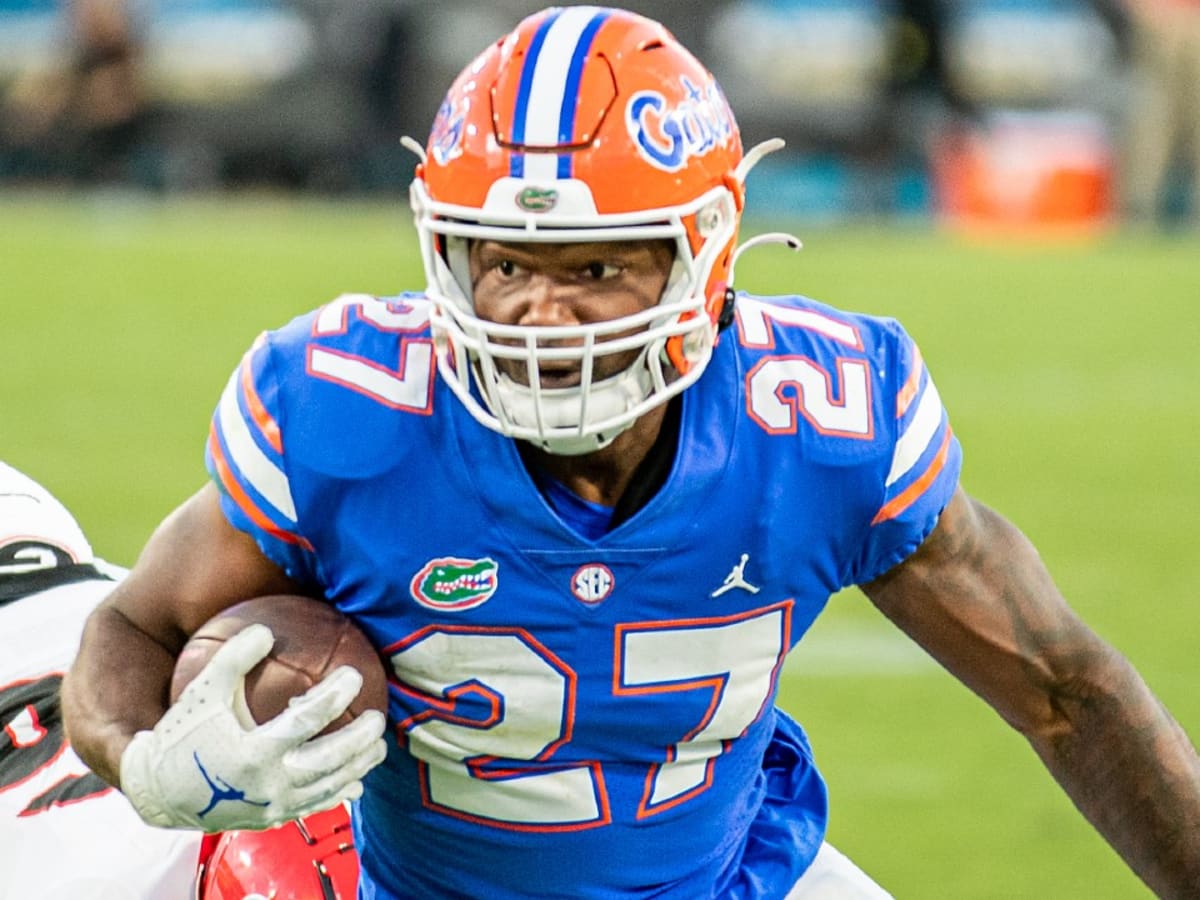 The official 2022 NFL draft is just around the corner, and the LA Chargers are on the hunt for their next potential superstars. The Chargers have been playing well offensively ever since they drafted Justin Herbert. After going 7-9 in his rookie year, Herbert improved the Chargers' record to 9-8 in 2021. Herbert exploded in 2021 with 5,014 yards and 38 touchdowns.
Unfortunately, Los Angeles lost their last regular-season game against the Raiders, putting them out of playoff contention. Without a doubt, the AFC West has become the most competitive division in the entire NFL, so all the teams in the division would need to perform exceptionally well.
The LA Chargers are a very good team; however, they need to acquire talent to compete with the Chiefs, Broncos, and Raiders. As a result, the Chargers have multiple options in the draft for their first three rounds of picks. Technically, they will be drafting three choices in four rounds since they traded their 2nd round pick to acquire Khalil Mack.
There are many offensive and heavy defensive weapons in this year's draft, and when we say heavy, we mean it literally. Several defensive linemen, defensive tackles, and offensive tackles can be drafted in the first few rounds. Although trading for Khalil Mack and picking up J.C. Jackson have made the Chargers' defensive core slightly more substantial, they can still use someone in the front line of their defense. Here is a look at the latest results of 3 rounds of 2022 NFL mock drafts.
 First Round 17th Overall: Devonte Wyatt, DT (Georgia)
Standing at 6'3, and weighing 304 pounds, Devonte Wyatt is another defensive player from Georgia who is exceptionally powerful, quick, and intelligent. He ran 4.77 at the combine. In t terms of playing ability, Wyatt is an excellent run stopper. He can move fast among the offensive linemen and make the play on the ball. This also gives Wyatt an extra edge against the quarterbacks who can scramble.
In the pass rush, Wyatt is great when coming down towards the quarterback. Wyatt can slip past the lineman fast. According to his scouting report, Wyatt can play with an above-average anchor one-on-one with the opposing blocker. This puts him on edge, especially if the team has a good edge rusher because Wyatt can stop, juke, redirect, and cross-face.
In his last season at Georgia, Wyatt had 39 total tackles, out of which 18 were solo. In addition, he sacked the opposing quarterback 2.5 times. Wyatt also forced fumbles two times. His contribution to the team earned him 2021 first-team All-SEC. These qualities should be enough for the Chargers to draft Wyatt as their first-round pick.
Third Round 79th Overall: Ed Ingram, OG (LSU)
Los Angeles should be able to draft Ed Ingram in the third round, and they need a pass protector who can also help the running backs. Ingram played at LSU for four years. Apart from a few plays, Ingram remained above-average throughout his time in college. In particular, Ingram's last two seasons at LSU were pretty good. In 2021 he appeared in 11 games and helped Ty Davis-Price rush for a 1000+ yard season, earning him Second-Team All-SEC honors.
Ingram had some legal problems off the field; however, the charges were later dropped. His on-field problems include the decline of his performance in 2021. He also lacks strength in his lower body compared to his upper body. Ingram can also become isolated, causing the O-line collapse. His strengths include his tremendous ability to block the DTs, his ability to dominate the linebackers, his remarkable ability to detect blitzes and rushes, and his overall upper body size, making him an excellent contender to play at center if needed.
His overall strengths made him a top-level prospect. His slight decline in the 2021 season and his legal problems in 2018 made Ingram's stock drop; however, considering the pick-to-talent ratio, Ingram remains one of the best, making things easier for the Chargers while drafting Ingram as 79th overall.
Fourth Round, 123rd Overall: Dameon Pierce, RB (Florida Gators)
A two-year starter at Florida, Dameon Pierce made his presence felt in a few games while playing in college. He has a fantastic physique for running with bouncing feet, hips, and thighs. Pierce can gain extra "hard-earned" yards in challenging situations and is not hesitant to charge through the line of scrimmage. He is a powerful running back who can rip through opposing tackles.
Pierce is perfect against the linebackers. However, he has a few weaknesses, the biggest of which is that he didn't get enough time to play. Pierce only had nine games in his career where he got ten or more carries. He is also slightly weak at pass protection; however, that can be improved. Pierce is also just average when he rushes outside of the box.
Pierce ran 4.59 at the combine, which isn't too great, but he isn't the fastest in the bunch. However, Pierce benched out 21 reps which show his exceptional strength. Pierce can be a valuable asset to any team, especially in the fourth round. However, he might not be an immediate starter; he can be very good in the clutch and third-down plays right from the start. Nevertheless, the Chargers should be able to land Pierce in the fourth round.