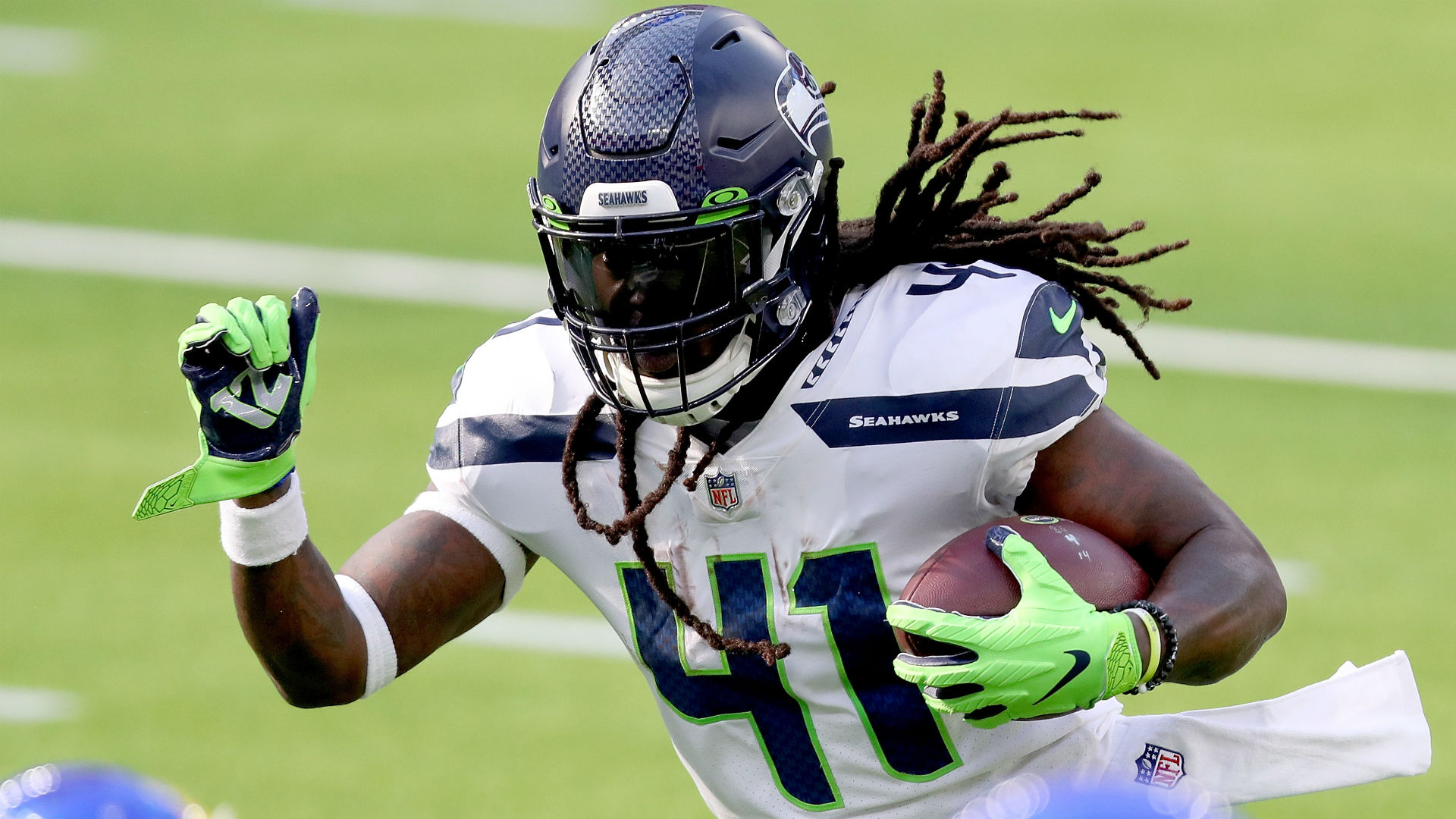 If there's any truth to the saying, "third time's the charm", the Seattle Seahawks will hope they can find some of it at CenturyLink Field on Monday.
For the third time in three weeks, Seattle plays a primetime football game. The first two have been games to forget – a loss to the Rams on Thursday Night Football in Week 5 in which they lost their starting quarterback and an overtime loss to Pittsburgh on Sunday Night Football a week later – but the most winnable game of the three may be tonight's finale, a date with the New Orleans Saints at home.
Coming off their bye, New Orleans needs a win to get back into the playoff hunt. Standing in their way is a banged-up Seattle team that's hungry for a win.
Here are my best bets for Week 7's Monday Night Football clash.
Saints –4.5
It may not be the Saints of old – the ones led by Drew Brees that would chew up and spit out primetime spreads this small – but it's still a team that will take care of a Seahawks side that's hurting.
Seattle is without two of its most dynamic players on offense. Russell Wilson, the leader, and signal-caller was placed on the injured reserve after suffering an injury during Thursday Night Football against the Rams in Week 5. In his place is career backup Geno Smith, who went for 209 yards and a score in his first NFL start since Week 13 of 2017 – fans will remember that game as the one in which he ended Eli Manning's consecutive starts streak for the Giants.
The Seahawks are also without Chris Carson, meaning veteran running back Alex Collins will take the bulk of the snaps. I'll have more on him later, but for now, the important thing to note is that this Seahawks offense is too thin to hang with the team that's allowed the second-fewest points per game in the entire NFL.
Saints OVER 23.5
But it isn't just about the Seahawks' potential inability to put up points. New Orleans has a group of players capable of scoring in bunches, and they look to be hitting their stride after hanging 33 on Washington in their most recent game. Jameis Winston seems to be getting better with every game, as his four passing touchdowns are the most he's had as a Saint since Week 1 when they drubbed the Packers. Those four passing scores also represent a higher number than his previous three games combined.
But Alvin Kamara is still the crown jewel of this offense, and he, like Winston, is growing with each passing week. Kamara's impact in the passing game had been limited, but in his final performance before the Week 6 bye, he went for five receptions for 51 yards – both single-game highs for the season. He also racked up 71 yards on the ground and found the end zone twice, resulting in his most productive game of the season.
If the sight of Kamara waking up isn't scary enough, Seattle will shudder to know that they own one of the worst defenses against running backs in the NFL. They allow about 120 rush yards per game and 60 receiving yards per game to opposing running backs, setting Kamara up for a massive performance in primetime. Could Kamara OVER 92.5 rush yards be in play?
Alex Collins OVER 43.5 rush yards
It certainly is, but I'm going to instead focus on the guy opposing him. Collins is not the same flashy, dynamic, dual-threat running back that Kamara is, but he's in a fantastic spot to have a big game if Seattle has any chance of hanging in it.
There are a number of reasons why I love this prop. The first is simple – it's a low total. I'm always attracted to low rush yard totals for running backs, especially when they're the team's RB1.
The second reason is that, as mentioned before, Seattle is without Chris Carson. I'm not saying that Collins will get a Carson-esque number of carries, but he likely won't be significantly splitting the workload with anyone. He's gotten a combined 35 carries in his last two games, and in his Week 6 battle with Pittsburgh, he had 20 carries for 101 yards. If he gets that same number of carries tonight, he'll need to average quite literally two yards a carry. I'd say that's doable.
Finally, Seattle doesn't have its starting quarterback. Geno Smith is a far cry from Russell Wilson, which means the Seahawks might be a bit more run-oriented, at least to start the game. He'll get his share of touches (and maybe more), and the low total makes this a more friendly play than Kamara, who is the better player but has a total near 100 rush yards.
Geno Smith UNDER 206.5 pass yards
There's a domino effect to that prop, and it's that Smith doesn't do a whole lot for Seattle under center.
While the Saints aren't a particularly elite pass defense, Smith hasn't been anything special since taking over the starting job. He went for 209 yards against the Steelers in Week 6 and threw for 131 in mop-up duty against the Rams when Wilson went down, but in primetime, the Saints represent a new challenge.
I also think Seattle will try to keep the ball on the ground as much as possible, in part because of the personnel but also in part because of the forecast – in typical Pacific Northwest fashion, it's supposed to rain. Look for Collins, not Smith, to be the focal point of the offense tonight. Even if Smith has some quality weapons at his disposal.