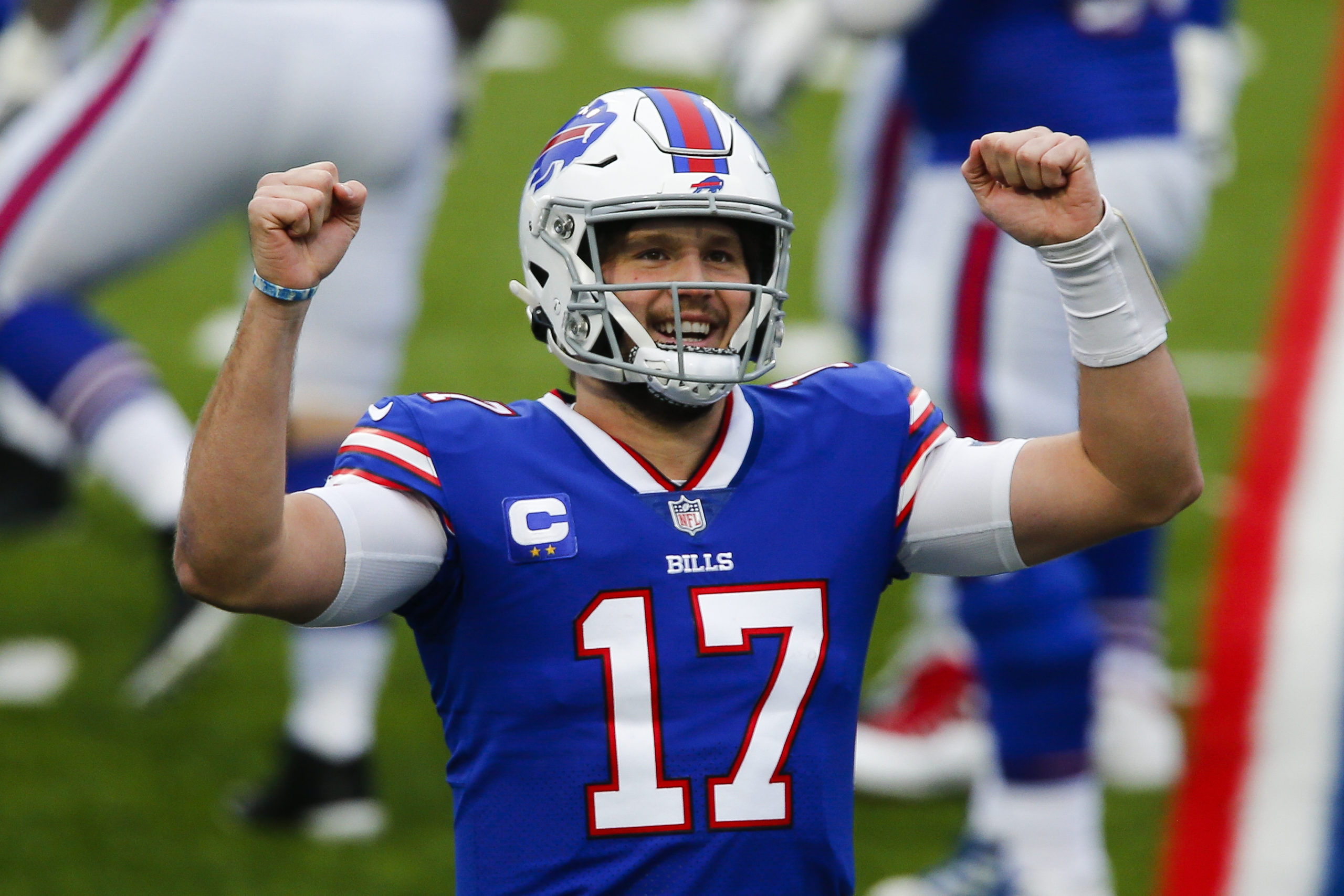 MVP candidates and division leaders take center stage on Monday when Josh Allen and the Buffalo Bills travel to Nashville to take on Derrick Henry and the Tennessee Titans.
Buffalo enters Monday at 4-1 and is the consensus favorite to win the AFC following the Chargers' one-sided loss to Baltimore on Sunday. An away win would go a long way in cementing them in a class of their own at the top of the conference.
Tennessee, on the other hand, gets a good test following close games against Zach Wilson and Trevor Lawrence. It will be an uphill battle, but a victory would put them a full two games clear on second-place Indianapolis in the AFC South.
Here are my best bets for Bills vs. Titans on Monday Night Football.
Bills -6.5
Where's the weakness in this Bills team? In a season in which every other major AFC contender has taken a hit to the resume at some point, the Bills have been chugging along with full speed ahead since Week 2.
And everything Tennessee does well, the Bills have a fantastic answer for. A run-heavy Tennessee offense is countered by the team that's allowed the second-fewest rush yards per game. Breakout wide receiver A.J. Brown will be shaded by Tre'Davious White. And a decent run defense has to go against a dynamic duo in Zach Moss and Devin Singletary.
I'll dive into it a little more later, but this is a Bills team that scores in bunches. Josh Allen is an MVP frontrunner and he's surrounded by elite playmakers at all three levels. Their opponent is a Tennessee defense that's allowed the tenth-most yards and ninth-most points – and that's even with a schedule that has included two rookie quarterbacks.
Usually, I would advise riding with a home dog, but truthfully, this spread might still be a little too small.
Derrick Henry OVER 97.5 rush yards
This is a big number, but I'm not afraid of it. There's a number of reasons why I think this is the smartest Tennessee player prop, but the biggest reason is just the simple fact that Henry has been the best running back in the NFL since the start of the season. The Titans average the second-most rush yards per game in the league (167.5) and that's mostly thanks to Henry's contributions in the run game. The former Alabama back is leading the league in rushes, yards, yards per game, rushing touchdowns, touches, yards from scrimmage, and total touchdowns. Not bad.
It's also the only way that Tennessee will be able to move the ball down the field consistently. Ryan Tannehill shouldn't inspire many Titans bettors tonight, nor should he be leaving any Buffalo defenders shaking in their shoes during pregame. He's 19th in the league in pass yards per game, and he goes up against a Buffalo defense that has been more ruthless than any other team in the passing game.
Oh, and he might be without his top receiver.
Titans UNDER 23.5 points
As I said before, the only way the Titans will be able to consistently move the ball down the field against Buffalo's elite defense is by giving the ball to their bulldozer of a running back and letting him go to work.
But if they fall behind early, that tactic might be forced out the window.
Buffalo's defense isn't the only frightening part of their team. Their offense is led by MVP contender Josh Allen, superstar wide receiver Stefon Diggs, and explosive running back duo Zach Moss and Devin Singletary. They can put points on the board, and they can do it fast.
If Tennessee falls behind by a couple of scores – especially at home – they'll be resigned to airing it out to move the ball quicker and more efficiently. But that's where Buffalo's strength lies, and it also happens to be the least effective part of the Tennessee offense. They'll want to feed Henry as much as they possibly can. He'll still get his touches, but if the Buffalo offense is clicking, Tennessee will be forced to play out of their comfort zone. I'm not confident they'll do it well enough to put up a big number against the Bills.
Bills OVER 14.5 1H points
That's how many points Buffalo has posted in the first halves of their last three games.
This is an offense that scores early and often. With a group of playmakers as dynamic as the ones they have – Diggs, Sanders, Singletary, Moss, Knox – coupled with one of the league's best at quarterback in Josh Allen, it's easy to see why. Not only do they move the ball consistently, but they also move it quickly. Buffalo's running back tandem compliments the passing game brilliantly, Dawson Knox and Cole Beasley represent quality short passing options, and Allen's cannon of a right arm is always dangerous, leaving opposing defenses constantly susceptible to a back-breaking deep shot.
Tennessee's defense has been good, but it's important to remember that two of their five games have come against Zach Wilson and Trevor Lawrence – games that should be prime stat-padding opportunities but still resulted in the Titans giving up a combined 53 points and taking a loss to the Jets. Against the other three quarterbacks – Kyler Murray, Russell Wilson, and Carson Wentz – they've been shredded to the tune of 58 first-half points allowed (19.3 first-half points allowed per game). And Allen is better than all three.
Current record: 8-4
Spread: 3-0