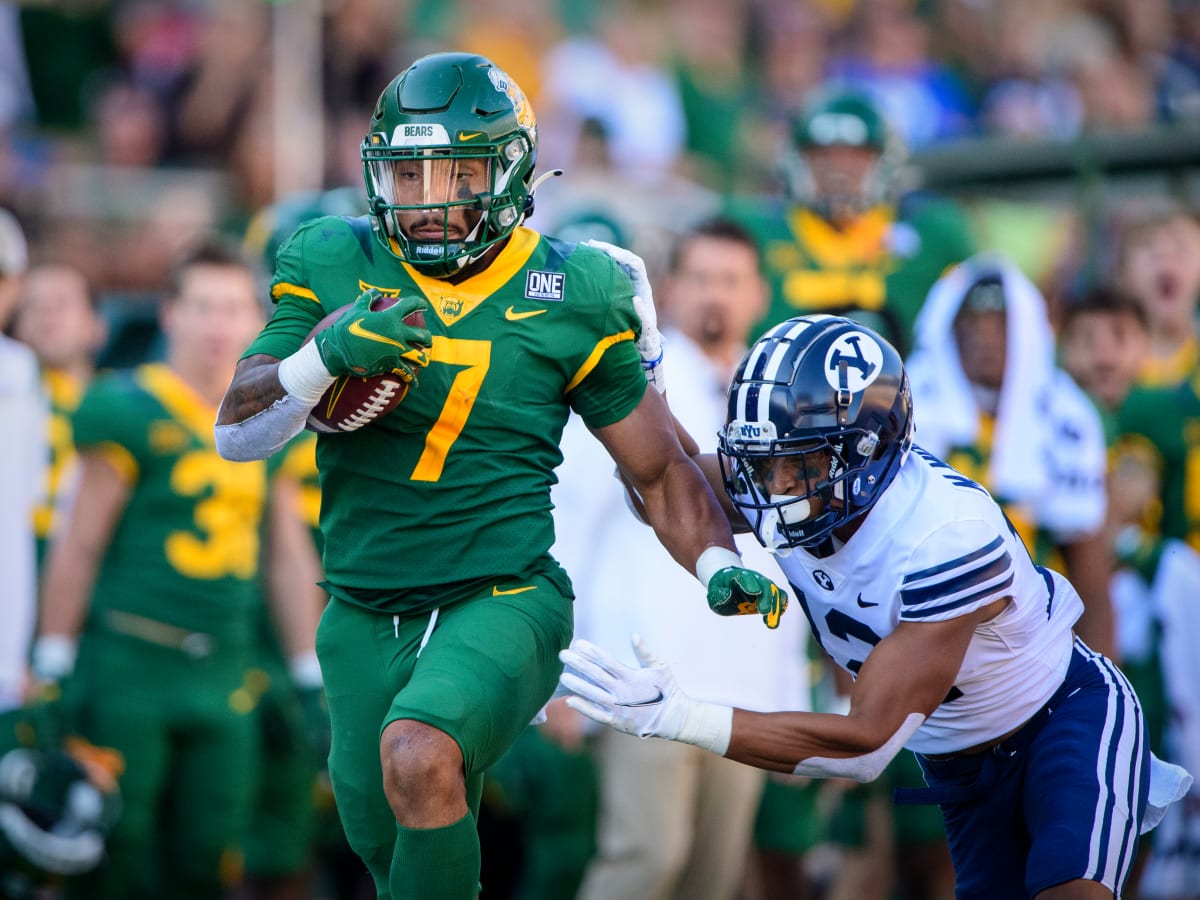 During the 2022 NFL Draft, the New Orleans Saints addressed areas of need, such as wide receiver and offensive tackle. However, one position that did not get addressed was the running back position. The current depth chart consists of Alvin Kamara, Mark Ingram, Tony Jones Jr., and Dwayne Washington. Unfortunately, despite the position being adequately filled, there's no impact player outside of Kamara.
Due to age, Ingram is on the downside of his career and can only do so much. Washington is primarily used as a special teams player, and Jones did not show enough to prove that he can be a change of pace back behind Kamara. As for the Saints' primary back Kamara, his future for 2022 remains in limbo. Kamara was involved in an altercation the night before the Pro Bowl in February.
No word has been given on when he will be disciplined for what occurred in Las Vegas. Recently, the Saints had met with free-agent running back Sony Michel, but he decided to sign with the Miami Dolphins. There was also chatter about another LSU Tiger possibly coming home in Darrel Williams, but nothing never materialized. According to New Orleans.Football's Nick Underhill, a meeting between Williams and the Saints, may not have happened. On Tuesday, Williams signed with the Arizona Cardinals.
So with those two backs off the market, New Orleans now has minimal options for free agents. But there is a tailback that could very well become the spark that the team lacked in 2021. After the draft, New Orleans signed undrafted running back Abram Smith out of Baylor University. Listed at 6'0, 213 lbs, Smith closed out his collegiate career at Baylor with a school record of 1,601 rushing yards and a team-leading 12 touchdowns. Here is a brief overview of Smith's scouting reporting provided by draft expert Dane Brugler of The Athletic.
"A one-year starter at Baylor, Smith emerged as an ideal fit in offensive coordinator Jeff Grimes' wide-zone scheme in 2021 and became one of the best stories in college football. After a prolific high school rushing career, he played primarily on special teams and at linebacker over his first four seasons in Waco, averaging 11.5 tackles as the starting weakside linebacker in the final four games of 2020. The coaches asked him to return to running back as a senior, and he led the Big 12 rushing yards and was one of only five FBS players to reach 1,600 rushing yards in 2021. A patient yet decisive downhill runner, Smith trusts his blocking and shows the nimble footwork to clear creases. His receiving, blocking, and ball security are areas that can be improved, but NFL scouts have zero questions about his coachability and intangibles. Overall, Smith won't be an ideal fit for every scheme, but he is tailor-made for outside/split zone run game with his one-cut quickness and feel for lane development. He not only brings value to the backfield but is well-versed on defense and special teams to potentially offer three-way versatility."
Brugler's draft grade on Smith was 4th/5th round selection. However, Smith did not hear his name called among the several running backs taken in the draft. Based on the contract signed by Smith, the Saints strongly believe that there's the potential for him to become an impact player. Reports state that Smith signed a fully guaranteed contract worth $220,000. With Williams and Michel no longer available, it paves the way for Smith to become an intralingual part of the Saints' offense.
As Brugler stated in his scouting report, Smith's receiving ability will be an area that needs improvement at the professional level. He only caught 13 passes for only 75 yards at Baylor last season. New Orleans is a team that loves to utilize their backs as receivers in certain situations. It took a while for Ingram to grow into being a receiver within Sean Payton's scheme, but he would eventually catch on. Smith may follow the same path as Ingram to improve that aspect of his game.
Training camp and preseason games will be his chance to show that he is an upgrade over current tailback Tony Jones Jr. If he shows that his skill set could be a difference-maker for the offense, the Saints will have found another hidden gem that was undrafted. Can Abram Smith go from undrafted rookie to impact player for the Saints? The odds are in his favor to have a lasting impression on Dennis Allen and the rest of the Saints coaching staff.
Show Your Support
Support the great work of the Strike 7 Sports Saints Discussions Section by purchasing licensed NFL fan gear. Items ranged from Saints hats, jerseys, t-shirts, socks, etc. We would greatly appreciate it if you would buy these items from the text link listed below. The revenue generated from today's offer goes into the funding of the Strike 7 Sports platform. Click on the link below if you are interested.