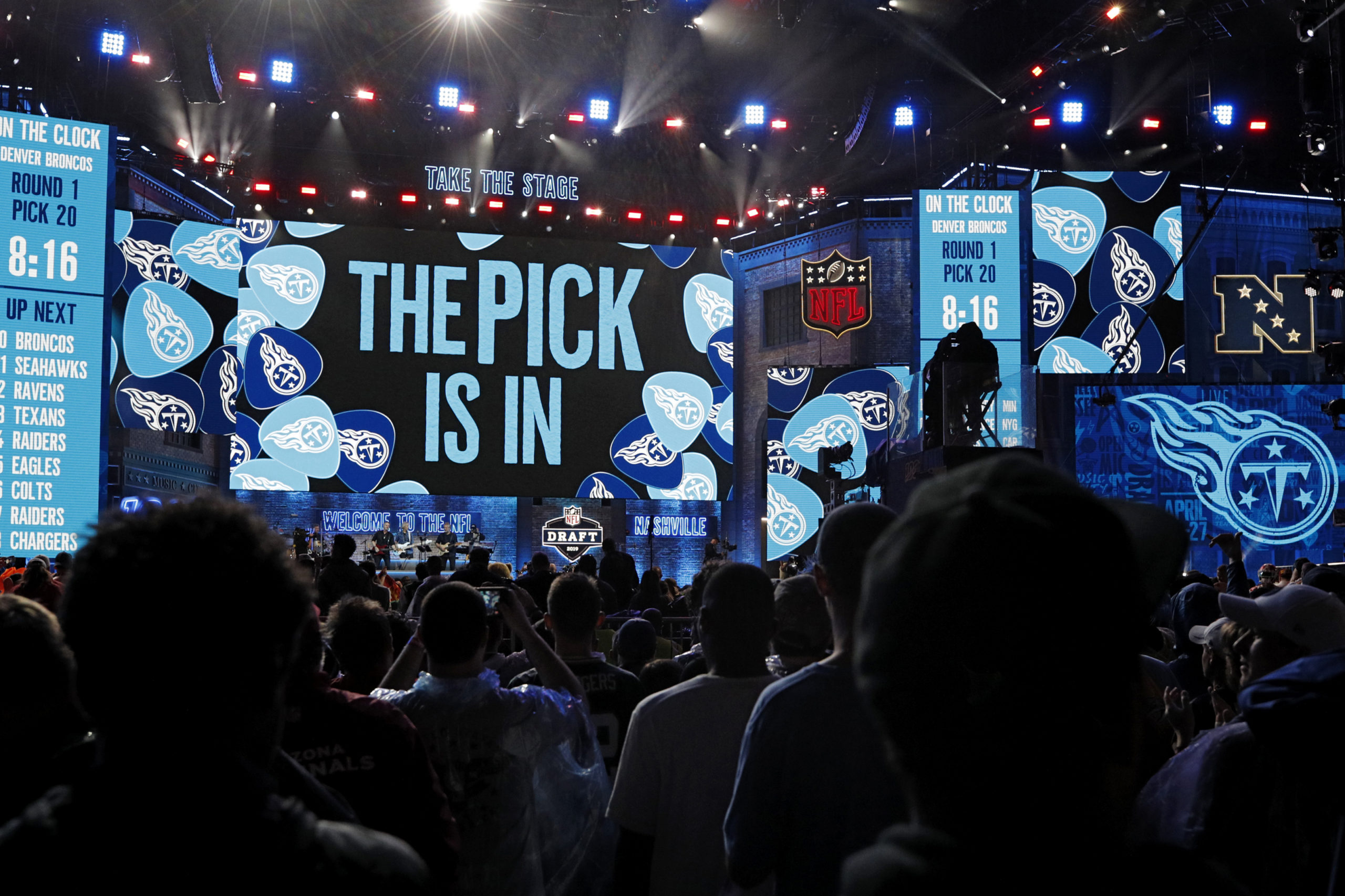 Despite a seemingly average record, the Tennessee Titans endured one of their worst seasons in 2022. After starting 7-3 halfway through the season, they lost all their remaining seven games, ultimately finishing with a 7-10 record. Their defense ranked in the league's bottom half, while their offense ranked 30th out of 32 teams. The Titans failed to win any games against playoff teams, finishing with a 0-9 record and losing by an average of 11.3 points per game. 2022 also marked the end of their 3-year streak of winning the AFC South title.
The team's biggest issue was their offense, specifically the offensive line, which was weakened by notable losses such as D'Onta Foreman, Julio Jones, Kendall Lamm, David Quessenberry, and Rodger Saffold. The trade of AJ Brown with the Eagles further exacerbated their struggles. As the 2023 draft approaches, the Titans need an influx of offensive talent to address their issues, and there are a few promising prospects available who could immediately improve their team.
PICK 11. First Round: Peter Skoronski – Northwestern (OT)
Peter Skoronski is a highly sought-after offensive tackle who would fit well within any team, but given the current issues faced by the Titans, he would be an excellent addition to their scheme. With outstanding rankings, Skoronski is the precise first overall offensive tackle by a significant margin. He possesses superior athleticism and a well-built physique, except for his relatively small arm span of 32 ¼ inches. Despite initial doubts about his size and arm length, Skoronski has proven to be a knowledgeable player and one of the best in double attacks. He is exceptional at pass blocking and is one of the best in run blocking.
In 2022, he played in all 12 games as an LT for Northwestern, allowing only 3 QB hurries, 2 QB hits, and one sack. Over his three-year college career, Skoronski played 2,387 snaps and gave up only five sacks. Given the Titans' need for a reliable offensive line to protect their quarterback, whether it be Ryan Tannehill, Malik Willis, or a future generational QB, Skoronski's excellent balance and hand usage make him an ideal choice for the team.
PICK 41. Second Round: Rashee Rice – SMU (WR)
Rashee Rice's draft stock has slipped slightly following the NFL combine, but he remains a solid second-round prospect who could bring balance to the Titans' offense. Standing at 6'2″, Rice posted an average 40-yard dash time of 4.51, but his strong showing in the vertical, broad jump and 10-yard split drills demonstrate his ability to get a good release against the secondary and make catches in traffic.In his standout 2022 season at SMU, Rice caught 96 passes for 1,344 yards and ten touchdowns, boasting an impressive average of 14.5 yards per reception. While it is uncertain whether Rice can fully replace the Titans' former star receiver AJ Brown, his inclusion on the team could significantly boost their passing attack and overall offensive performance.
PICK 72. Third Round: Tucker Kraft – South Dakota State (TE)
Tucker Kraft's performance in the 2022 season was limited to 7 games because of an injury, during which he caught 27 passes for 348 yards and 3 TDs. However, his 2021 season was his best in college, playing in 15 games and catching 65 passes for 773 yards and 6 TDs, while also excelling in pass blocking by allowing only 3 QB pressures and no sacks. His college career average quarterback rating when targeted was 131.3, indicating his effectiveness as a receiver. Kraft is considered a tier 1 receiver regarding his receiving and route-running abilities across short, medium, and deep routes.
Kraft will complement the Titans' 2022 draft pick Chigoziem Okonkwo, offering a high pick-to-talent value. He ran 4.69 seconds in the 40-yard dash at the NFL combine and possessed several strengths, including run and pass blocking, soft hands to catch the ball, versatility to line up anywhere, and the power to run through tackles. His football IQ and understanding of the game are also notable. Despite an average junior college season, Kraft's rank continued to rise in the NFL draft after his declaration due to optimistic reports from scouts. If he is not drafted before the 72nd pick, he will be a valuable addition to the Titans' offense.
Show Your Support
Support the Strike 7 Sports platform's growth by heading to Fanatics.com and buying officially licensed gear from the National Football League. Each purchase made through the text link below goes into the funding of the Strike 7 Sports brand. To proceed, click the link below and enjoy shopping at Fanatics.