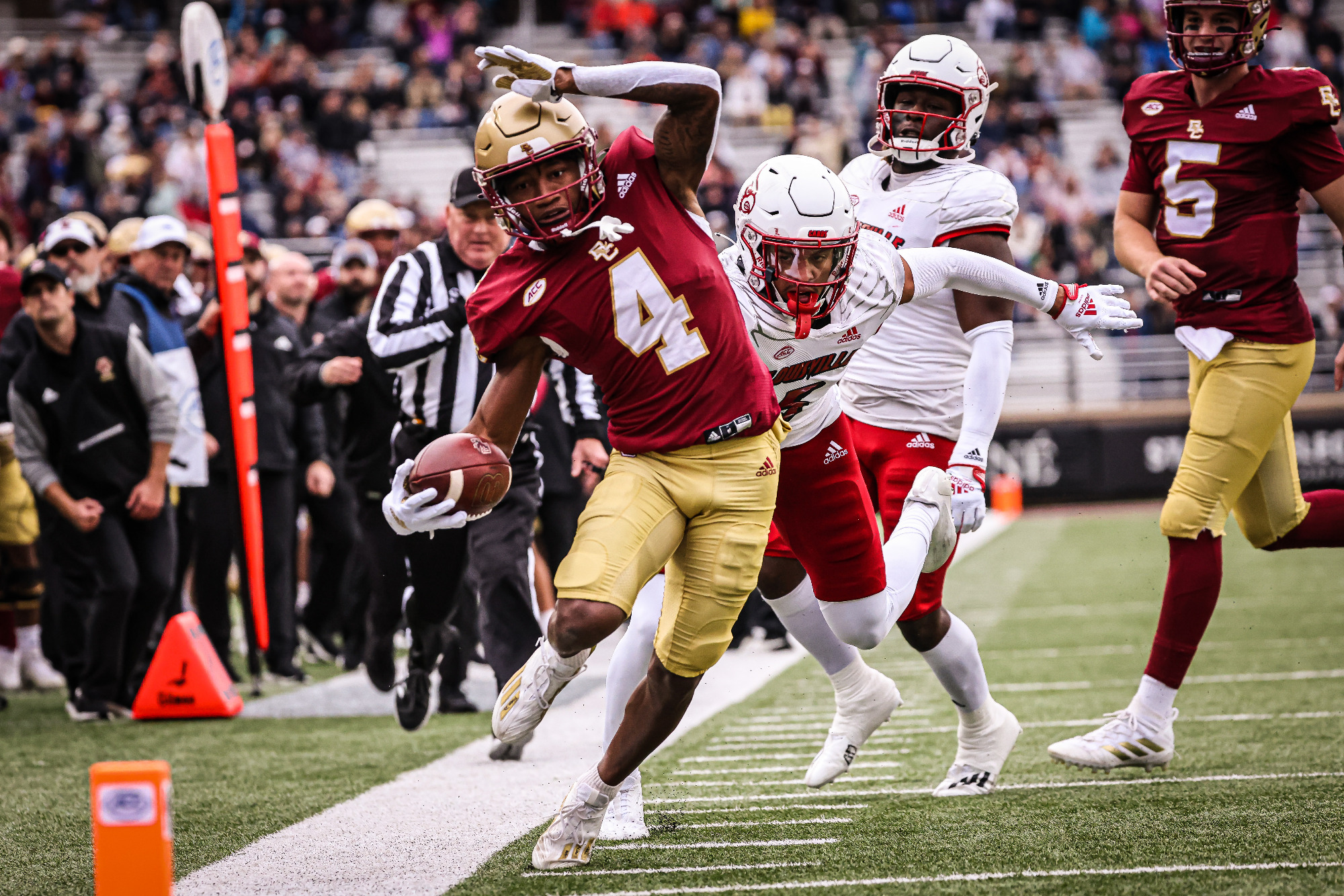 Rookie wide receivers have the power to impact fantasy football significantly, but their influence hinges on several critical factors. The interplay of talent, opportunity, quarterback performance, offensive schemes, and the learning curve all contribute to the success or struggles of these young wideouts. Their individual skills and playing time within their team's offense is paramount, as is the performance of the quarterback who throws to them.
The team's offensive system and play-calling tendencies also play a pivotal role in determining the opportunities these rookies receive. Furthermore, the transition to the professional level often entails a learning curve, with some rookies immediately excelling while others experience ups and downs throughout the season.
Understanding these dynamics is crucial when evaluating the potential impact of rookie wide receivers in fantasy football. In this article, we will closely examine the recently drafted wide receivers who possess the potential to make a substantial impact on their respective teams and captivate the attention of fantasy owners.
1. Jaxon Smith-Njigba. Seattle Seahawks
Jaxon Smith-Njigba, the talented player from Rockwall High School, earned a solid 4-star rating from ESPN and an impressive 5-star grade from 247 Sports. After his high school career, Smith-Njigba decided to join the Ohio State team. During his first year at college in 2020, Smith-Njigba caught ten receptions for 49 yards and one TD. In sophomore year Smith-Njigba played in 13 games and had a tremendous overall season.
He caught 95 passes for 1,606 yards and 9 TDs, setting a new season record for wide receivers in the Big Ten conference. 2022 could have been better because he missed most of the season due to a hamstring injury. But overall, Smith-Njigba's career at college is considered very successful, which is why he was drafted by the Seahawks in the first round as 20th overall.
Overall, Smith-Njigba is a second WR in the Seahawks' depth chart. Even though Tyler Lockett is still very productive, we anticipate that Smith-Njigba can eventually compete with DK Metcalf for equal coverage somewhere in his rookie season. It is recommended to draft him in the middle of fantasy drafts and use him as a flex option.
2. Jordan Addison. Minnesota Vikings
Jordan Addison was an explosive receiver at Pittsburgh and USC. During his first year in 2020, in 10 games, Addison made 60 receptions accumulating 662 yards at an average of 11.0 yards per catch. He also scored four touchdowns. In his second year, Addison exploded when he played in 14 games. Addison caught 100 catches for 1,593 yards and scored an impressive 17 TDs.  This outstanding performance led him to win the Biletnikoff Award, recognizing him as the nation's best receiver.
Next, Addison made a surprising move by transferring to USC. There, in 2022 played 11 games and continued to impress with 59 catches for 875 yards, averaging 14.8 yards per reception. He recorded eight touchdowns and boasted aSmith-Njigba'sB rating of 139.0 when targeted. In terms of the fantasy value of Addison, we know that he will be WR2 in the team behind Justin Jefferson; however, the way Kirk Cousins can place the ball Seahawks'ight spots, we can expect Addison to catch lots of passes specifically on deep and medium routes which will help the fantasy owners to accumulate lots of points. Addison is a legitimate WR2 option after the tier 1 wide receivers.
3. Quentin Johnston. LA Chargers
Some players are gifted and can adapt to every position, and Quentin Johnston is just that guy. After having a standout career at Temple High School, Johnston was ranked among the top 100 recruits in his class. In 2020, as a freshman at TCU, he made 22 receptions for 487 yards, averaging an impressive 22.1 yards per catch. He scored two touchdowns and achieved a QB rating of 112.6 when targeted. In his second year, Johnston played in 9 games and recorded 33 catches for 604 yards, averaging 18.3 yards per reception.
Additionally, he also scored six touchdowns. As a junior in 2022, Johnston played 12 games and showcased his skills with 53 catches for 901 yards, averaging 17.0 yards per catch. He scored five touchdowns and achieved a QB rating of 103.1 when targeted.
We are expecting Johnston's fantasy production to be good. Johnston will be listed as WR3 behind Keenan Allen and Mike Williams but will be used in most offensive schemes, and Justin Herbert does throw a lot. We have seen the production of other Chargers wideouts (such as Joshua Palmer and DeAndre Carter). If Johnston can become a reliable WR3 and stays healthy, he will be a viable fantasy option.
4. Zay Flowers. Baltimore Ravens
Based on our projections, Flowers is expected to have an above-average fantasy production. He will be primarily listed as a slot receiver and likely be involved in many offensive schemes. However, it's important to note that Flowers will face competition for targets from players like Rashod Bateman and Odell Beckham Jr. Therefore, fantasy owners should consider starting him at the flex position or even benching him for the first half of the season to gauge his performance and role within the team.
For those participating in deep leagues or fantasy dynasty leagues, Flowers could be an essential addition to your roster. His potential and long-term value makes him a valuable option on your team. However, staying updated with the latest rankings is recommended after summer training and before the start of the season. This will ensure you have the most accurate information regarding Flowers' role and potential fantasy impact. Keeping a close eye on developments during the preseason will help you make informed decisions for your fantasy team.
5. Rashee Rice. KC Chiefs
Rashee Rice made himself a reliable wide receiver at SMU. He wasn't the fastest man there, but he definitely had the most secure hands, and perhaps that was the reason the Chiefs traded up to get him in the second round. Overall, Rice has a promising career at SMU. During his first year at college in 2019, Rice, a freshman, got to play in 10 games for the Mustangs making 25 receptions for a total of 403 yards, which averages to about 16.1 yards per catch. Moving on to his second year in 2020, he played in 10 games again and performed exceptionally. He caught an impressive 47 passes, racking up 681 yards, and scored five touchdowns.
As a junior in 2021, Rice played in 12 games and had tremendous success. He caught 64 passes for 682 yards and scored nine touchdowns. His quarterback rating, when targeted, was off the charts at an elite 135.3. Perhaps Rice's best performance was his senior year in 2022 when Rice made a select 96 catches for an impressive 1344 yards at an average of 14.0 yards and scored ten touchdowns.
Rice will likely have a solid rookie year in fantasy points based on his expected performance. He is projected to primarily play on third downs, which could work to his advantage if Kelce draws double coverage. With several wide receivers on the Chiefs roster, including Marquez Valdes-Scantling, Kadarius Toney, Sky Moore, Justyn Ross, and Justin Watson, Rice must demonstrate his value to coach Andy Reid. However, given Rice's talent, it is anticipated that he will receive a decent number of targets from quarterback Patrick Mahomes. It is advisable to consider drafting Rice but keep him on the bench for a few weeks to assess his performance.
Show Your Support
Support the Strike 7 Sports platform's growth by heading to Fanatics.com and purchasing officially licensed gear from the National Football League. Each purchase made through the text link below goes into the funding of the Strike 7 Sports brand. To proceed, click the link below and enjoy shopping at Fanatics.