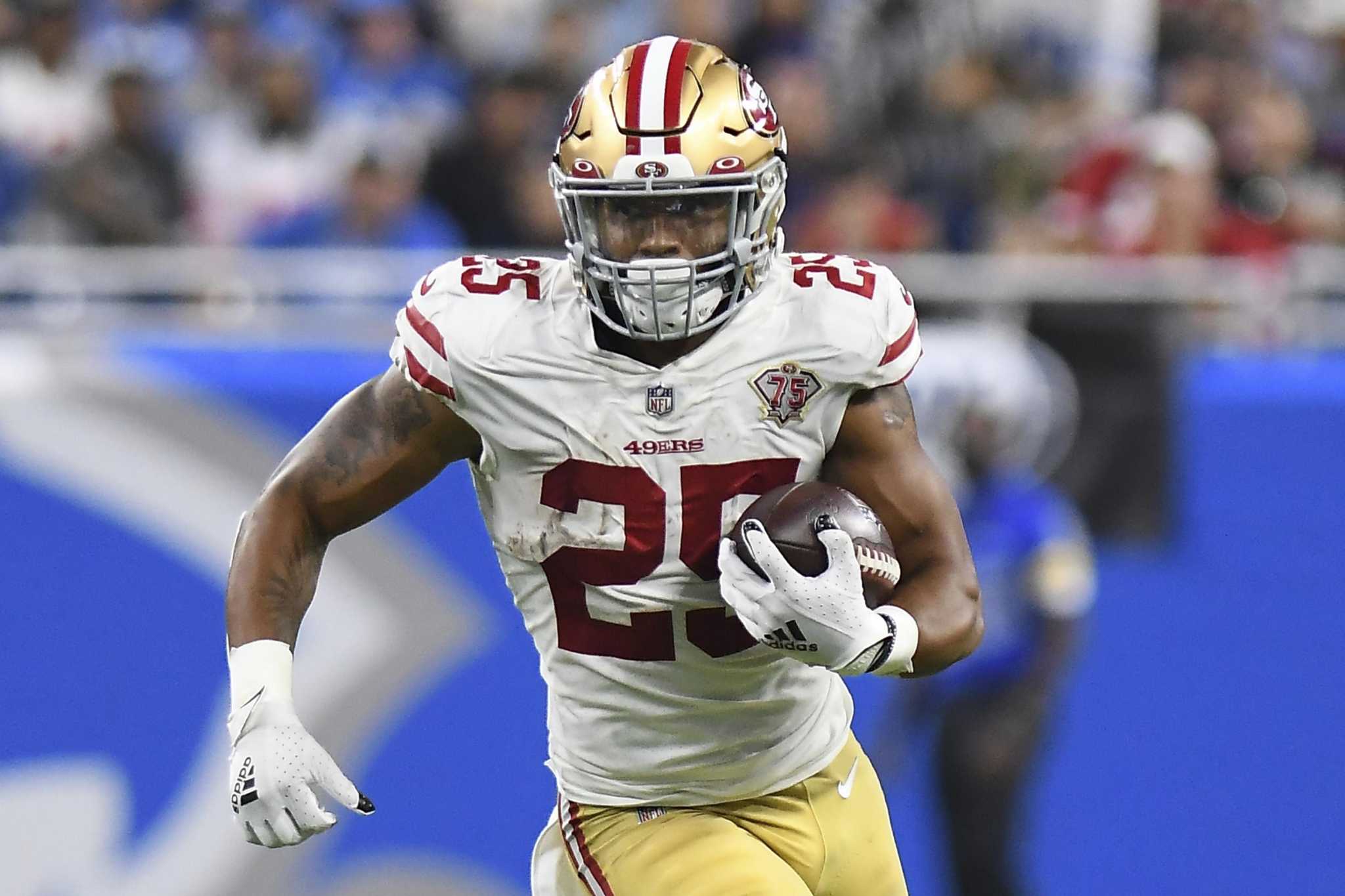 The new NFL season is right around the corner, which means the NFL fantasy season is also coming. Millions of fans will start to draft the best possible team so they can win their respective fantasy leagues. However, if you have any experience in fantasy football, you will know that NFL fantasy leagues are rarely won on draft day, and you must be very active during waiver wires each week.
But right from the start, you can have a very good football team and get that extra edge that will push you to the fantasy playoffs. Most of the time, for the first few rounds, the choices are already given, and the fantasy players know who they want to select, but in doing so, they ignore the late-round pick, or they pick whoever is on the next draft spot.
Therefore, you must pay attention to the late round and get the best possible players. We will list the best potential fantasy players who will either be drafted very late or probably will not be drafted. We have researched all 32 teams, and these are the seven best players that will significantly impact this season. For fantasy outlook, we have used the standard scoring of 10 to 12 teams' leagues.
1. James Winston: New Orleans Saints, QB
After losing Sean Payton and Drew Brees, the Saints have retooled their roster for the past season. Therefore, it's a great (and probably last opportunity) for Jameis Winston to prove himself a legitimate quarterback if he wants to be a starting quarterback in the NFL. If you look at Winston's history with the Buccaneers, you'll notice that his performance wasn't excellent, but it wasn't terrible either. He can throw accurately, he can scramble, and he can throw deep with efficient accuracy. Winston only needs good weapons around him. We have heard some good news that Winston is practicing a lot, and with Michael Thomas returning from injury, it looks like Winston will have the best chance to become one of the best quarterbacks in the 2022 season.
2. Tua Tagovailoa: Miami Dolphins, QB
Optimism around Tua Tagovailoa has remained negative since he was drafted in 2020. His struggles became apparent when he took over from the starting quarterback Ryan Fitzpatrick in his rookie year. However, apart from their defense, the Dolphins were struggling everywhere else. The offensive line was not good, their running backs were subpar, and they didn't have any good options at wide receivers. In the offseason of 2022, the Dolphins made some great moves and worked on improving their offensive personnel.
Tagovailoa will throw to Jaylen Waddle, Mike Gesicki, and Tyreek Hill. Plus, the head coach of the Dolphins, Mike McDaniel, has been working on offensive schemes that will have deep throwing routes and yard-after-catch plays. So, this would be the best year of Tua's career. Tua will probably go undrafted, so draft him in the last couple of your draft rounds.
3. Elijah Mitchell: San Francisco 49ers, RB
Elijah Mitchell is probably one of the favorites to become a fantasy study this season. He broke the 50-year-old franchise record for a rookie running back in his rookie season. In just 207 attempts, Mitchell rushed for 963 yards and five touchdowns. In addition, he also caught 19 passes for 138 yards. At the start of the 2021 season, Mitchell was projected to be an RB3 behind Raheem Mostert and Trey Sermon, but he surpassed both. The 49ers' offensive schemes have always been evenly distributed for passing and running plays, so we expect Mitchell to become an RB1 with the 49ers. In 2022, Mitchell will likely become a top 10 running back in fantasy production. He is worth taking somewhere around the middle of your draft.
4. Travis Etienne: Jacksonville Jaguars, RB
Travis Etienne was selected in the first round as 24th overall by the Jacksonville Jaguars last year. He was picked behind the Jaguars quarterback Trevor Lawrence; sadly, both Jaguars' first-round picks didn't work out as they would've hoped. Etienne is back this season, and the Jaguars are planning him in both running and the passing game. Etienne is, of course, very elusive and can catch the ball in tight situations. Unfortunately, the current Jaguars situation is not so favorable to the passing game. They lack the wide receiver depth, so it seems like the Jaguars will be relying on their rushing attack, and Etienne will be used equally alongside James Robinson in the rushing game. Still, that will make Etienne a solid flex option for your fantasy team, so make sure to draft him.
5. Rashod Bateman: Baltimore Ravens, WR
Rashod Bateman was selected in 2021 as the 27th overall pick. He mainly played as a backup in the 2021 season after being injured and placed on the injured reserve. However, since both starting receivers of the Baltimore Ravens (Marquise Brown and Sammy Watkins) have left, Bateman will be in the starting role of WR1 of the offense, which automatically puts his stock high. This should be good enough for you to draft him into your team. In 2021 Bateman caught 46 passes for 516 yards and one receiving touchdown. Although Bateman didn't see much action, his closest comparison with Antonio Brown and Steffon Diggs can be made. In our opinion, Bateman will be a top 10 wide receiver in most fantasy points production, so make sure to draft him in the sixth or seventh round.
6. Brandon Aiyuk: San Francisco 49ers, WR
Brandon Aiyuk has a combined production of 116 receptions, 1,574 yards, and ten touchdowns in about 26 games in the last two years. In 2021 alone, Aiyuk scored 170.4 fantasy points in PPR format. For comparison, the WR1 of the 49ers, Deebo Samuel, scored 339 points. Now, the product totals of Aiyuk and Samuel are vast in comparison. But this also means that in 2022 Samuel will be under tremendous pressure in case of any injury to him.
Therefore, Aiyuk will be next in line to take the role of WR1. Since most of the Kyle Shanahan offense is evenly distributed for rushing and passing, we can expect Aiyuk to become a legitimate target for San Francisco. Trey Lance will be the starting quarterback, and he can throw deep. Aiyuk will be going in late rounds, so it would be a good idea for you to draft him in the 6th or 7th round. At worst, expect Aiyuk to be an excellent flex option.
7. Gabriel Davis: Buffalo Bills, WR
After the departure of Emmanuel Sanders from the Buffalo Bills, Gabriel Davis has become WR2 behind Stefon Diggs. In fact, on paper Davis, Diggs, and the tight end Dawson Knox are the only viable target for Josh Allen to throw at. Although the Bills have Isaiah McKenzie, he's been primarily used as an additional asset. Gabriel Davis has the same situation in the Bills' offense as Aiyuk has in the 49ers. They both will be getting lots of attention because both of their teams' primary wide receivers will be getting coverage, and God forbid, in case of any injury to the WR1, Davis will be overtaken as WR1.
This makes Davis an excellent option to take. If you are in a league that doesn't have a flex option but must take WR3 in your starting lineup, then you must draft either Aiyuk or Davis. If you are in a league with ten plus teams, you must draft these two players. In any other case, just drafting Davis will not harm you. Davis also has the potential to become a very good fantasy player in the 2022 season, where it is expected that there will be lots of offensive production.